Principle rules.
Update : 22/11/22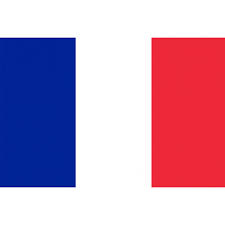 ---
Number of actions.
Each character has 3 Action Points (AP), symbolized by tokens, which are collected at the start of each turn. A character can only perform the same action twice during his game turn.
Dice rolls.
Ruins of … is played with 6-sided dice, hereafter simplified by D6.
The different actions are resolved by rolling a number D6 which depends on a characteristic, skill or other depending on the situation. (see the chapter "Game Actions")
In all cases, and regardless of the number of dice thrown initially, only a maximum of 2D are kept to obtain the final result. The other dice are kept to determine the winner in the event of a tie.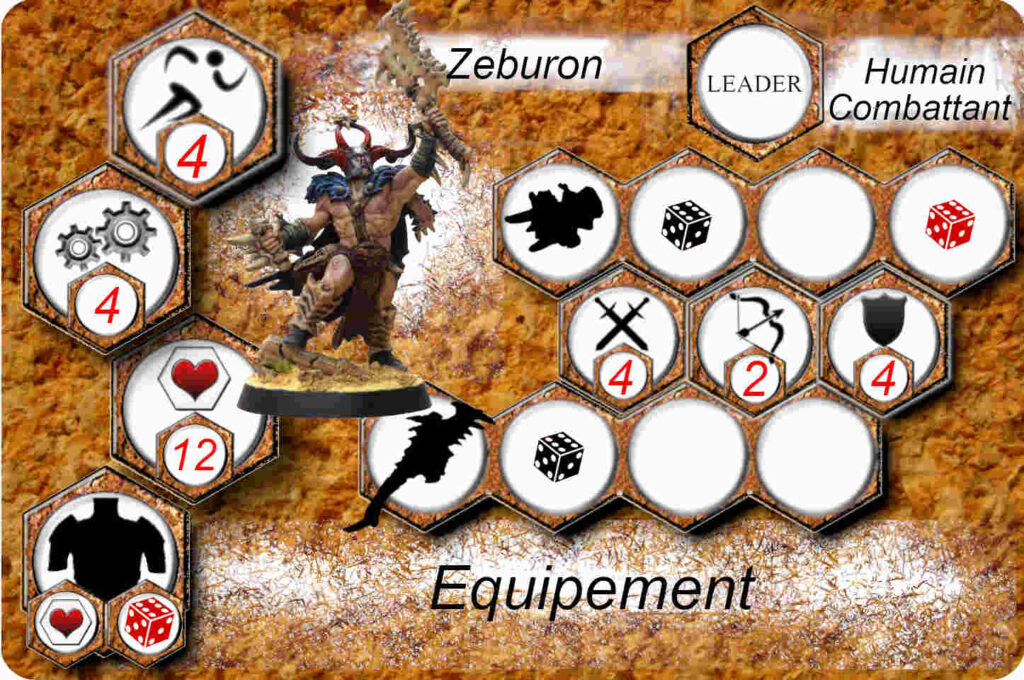 For example: Zeburon performs an aptitude test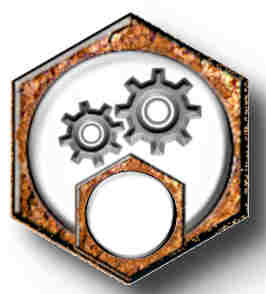 at the start of the game to find out his initiative. He therefore rolls 4D6 and obtains: 6, 4, 2 and 1. He uses 6 and 4 but keeps the 2 and the 1 which will help to decide  if another character also obtains 10 on his aptitude test.
Note: In this example, Zeburon should roll a D6 penalty with his initiative test, as his armor hinders him. See explanations of penalties below.
Tie on dice rolls.
In case of a tie, the characters compare the remaining D6 if they have any. The highest result wins.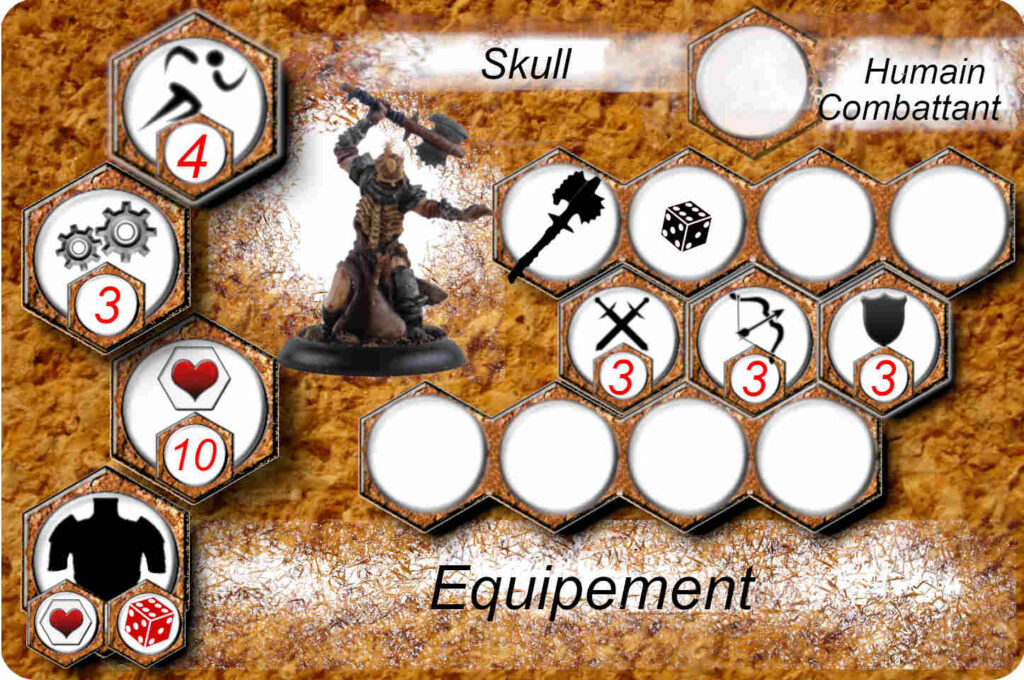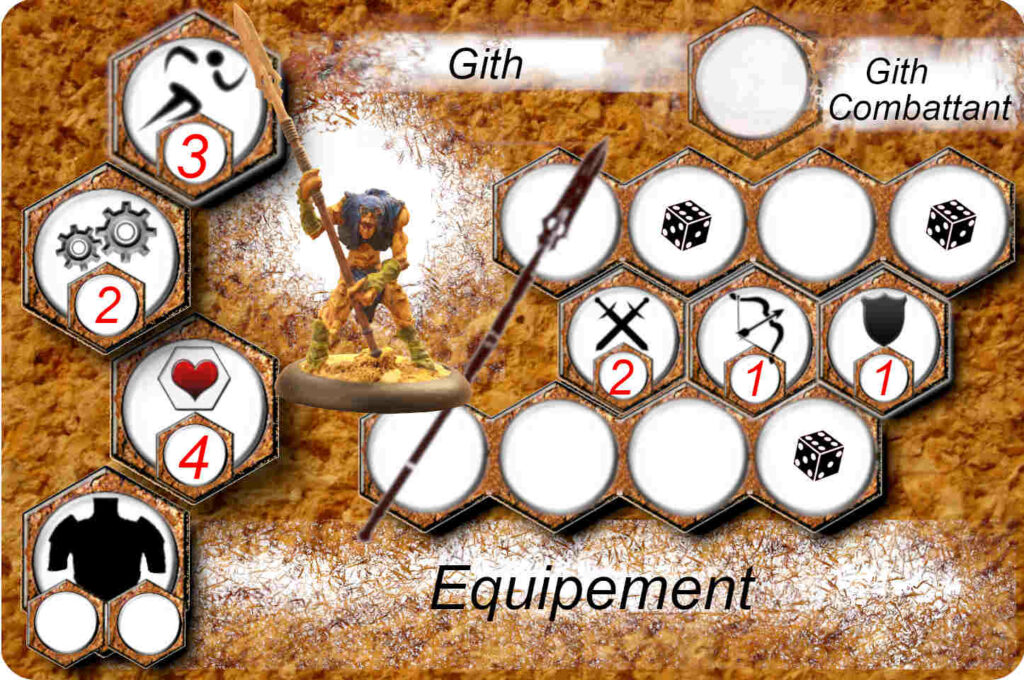 Example : Skull attacks a gith and rolls 5, 5, 2, and 1. He keeps the 5 for a total of 10.
The gith defends itself by rolling 3D6 and rolls 6, 4 and 2. He keeps the 6 and 4 for a total of 10 as well.
We then compare their remaining dice and Skull just wins this feat.
Advantage and penalty to dice rolls.
Some weapons, in the right hands, are particularly violent, but others, too heavy or too cumbersome, hinder the character in his movements. Some armors slow him down and some powers and spells block an opponent or grant significant help.
All of these effects, positive and negative, are represented by penalty and advantage D6. These D6 are rolled at the same time as the characteristic D6.
Advantage D6 give additional XD6 as if they increased the characteristic.
Penalty D6 results in XD6 which negates identical results.
Each weapon specifies the advantages and penalties associated with it :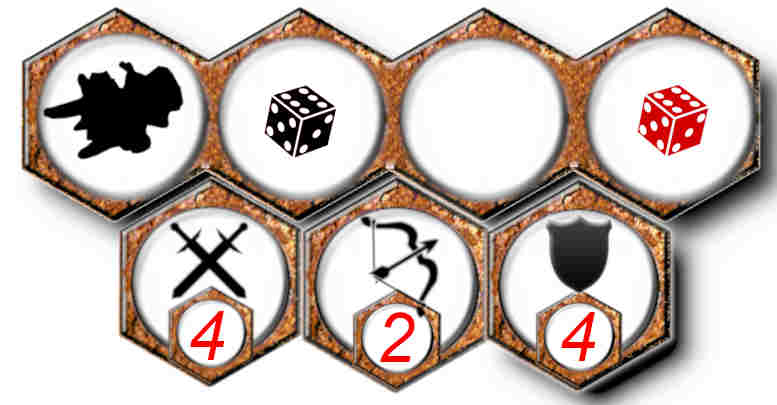 Armor penalties apply to all character actions. (attack, defense, ability, etc.)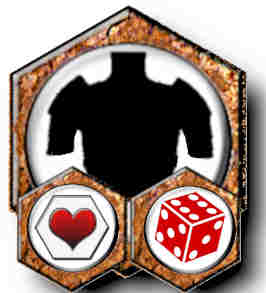 It is advisable to differentiate penalty D6 from other D6 for greater fluidity. By convention on character cards, advantage D6 are black and penalty D6 are red.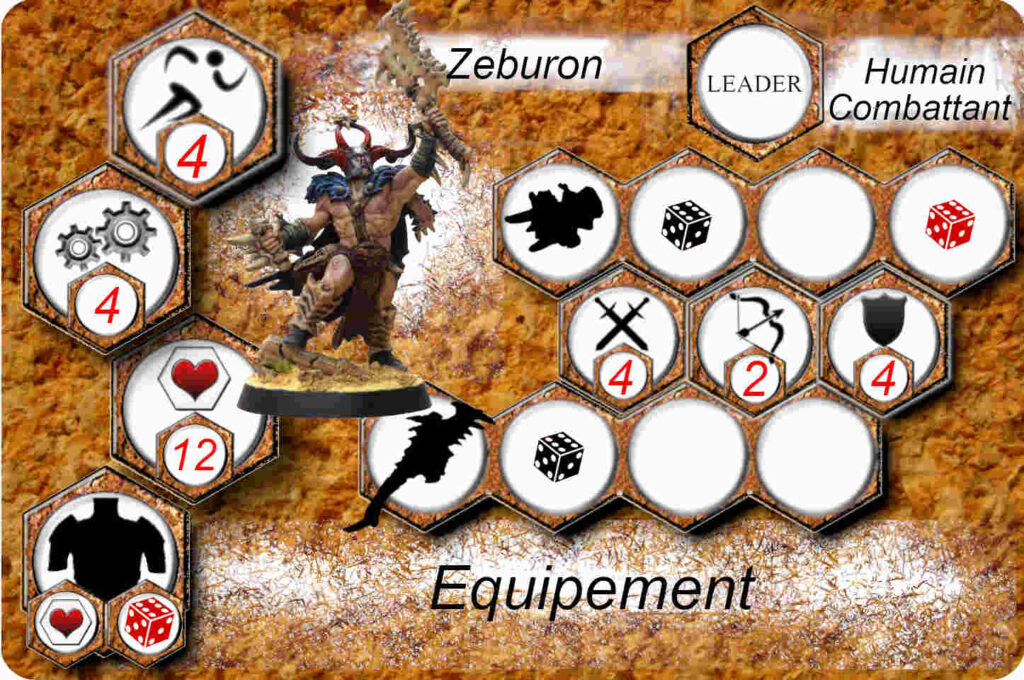 Example : Zeburon must defend against an attack and uses his defense score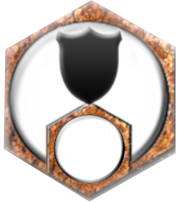 of 4D6. He rolls 6, 6, 3 and 1.
Alas, his fist razor penalizes him to defend himself as well as his armor elements which bother him and make him even hotter under this burning sun of Athas.
He therefore adds a 2D6 penalty and gets 6 and 5. The penalty 6 cancels one of the 6 of his defense roll but the 5 does not hinder him.
He will therefore keep the 6 and the 3 for a final defensive result of 9 instead of 12.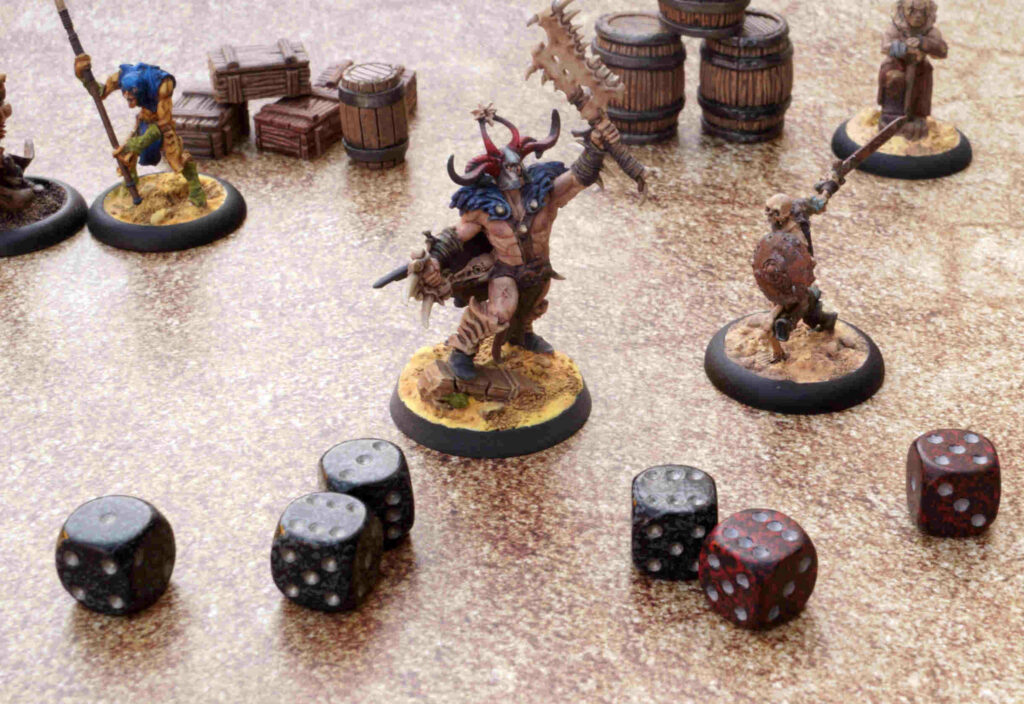 Re-roll.
At any time during a turn, a character can re-roll any test using an Action point he has left. During this test, all the dice must be re-rolled.
There are no re-roll limit for a single test.
The measurement of distances.
All measurements are in centimeters. (cm in text)
Orientation.
The direction a character is looking is very important and determines whether or not he can see certain actions. It is the position of the face on the model that allows you to know its orientation. In case of doubt, or for greater convenience on certain models, the shoulders will determine it.
In any case, decide at the start of the game with your opponent to avoid any dispute later.
The ideal is to draw marks on the bases of the miniatures. At the end of each of his actions, the character can reorient himself. Turning his back on some to watch over others, for example.
The bases.
The sizes of the bases do not affect the game but by convention:
Small creatures (halflings,…) are on 25mm bases,
Medium sizes (humans, elves,…) are on 32mm bases,
Large sizes are on 40mm bases,
The very large ones (½ giants, braxat, etc…) are on bases adapted to the models or without a base.
Line of sight and covered.
A character is fully visible if the entire model is visible from the center of his opponent's base.
If a limb is hidden by an obstacle, the character is in cover. If no part of the miniature is visible from the center of the opponent's base, it is not in line of sight.
A character in cover gain 
to his defense roll.
Engage an ennemy.
An enemy is said to be "engaged" when his opponent is within range with his melee weapon.
Hand weapons require base to base contact,
Polearms have a range of 4cm,
Other weapons have a range of 2cm.
An engaged character must disengage in order to move.
Game turns.
A game of Ruins of… is made up of a number of turns which depends on the chosen scenario. Each scenario clearly indicates the duration as well as the special rules associated with it.
In all cases, a game turn is broken down as follows:
Initiative

– 1

st round only unless the scenario specifies it.
Maintained psionic powers and spells.
Random event – 

from the second round.
Recovery of 3 Action Points and rerolls.
Maintain of "On alert" tokens.
Actions of the characters according to the order of initiative.
Verification of the main objectives of each band.
---

---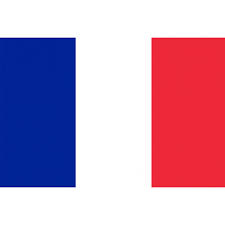 ---
Règles de principe.
Le nombre d'actions.
Chaque personnage possède 3 Points d'Action (PA), symbolisés sous forme de jetons, qui sont récupérés à chaque début de tour. Un personnage ne peut effectuer que 2 fois la même action durant son tour de jeu.
Les jets de dés.
Ruins of … se joue avec des Dés à 6 faces, simplifiés ci-après par D6.
Les différentes actions sont résolues en lançant un nombre D6 qui dépend d'une caractéristique, d'une compétence ou autre selon la situation. (voir le chapitre "Les Actions de jeu")
Dans tous les cas, et peu importe le nombre de dés jetés initialement, seuls 2D maximum sont conservés pour obtenir le résultat final. Les autres dés sont conservés afin de déterminer le gagnant en cas d'égalité.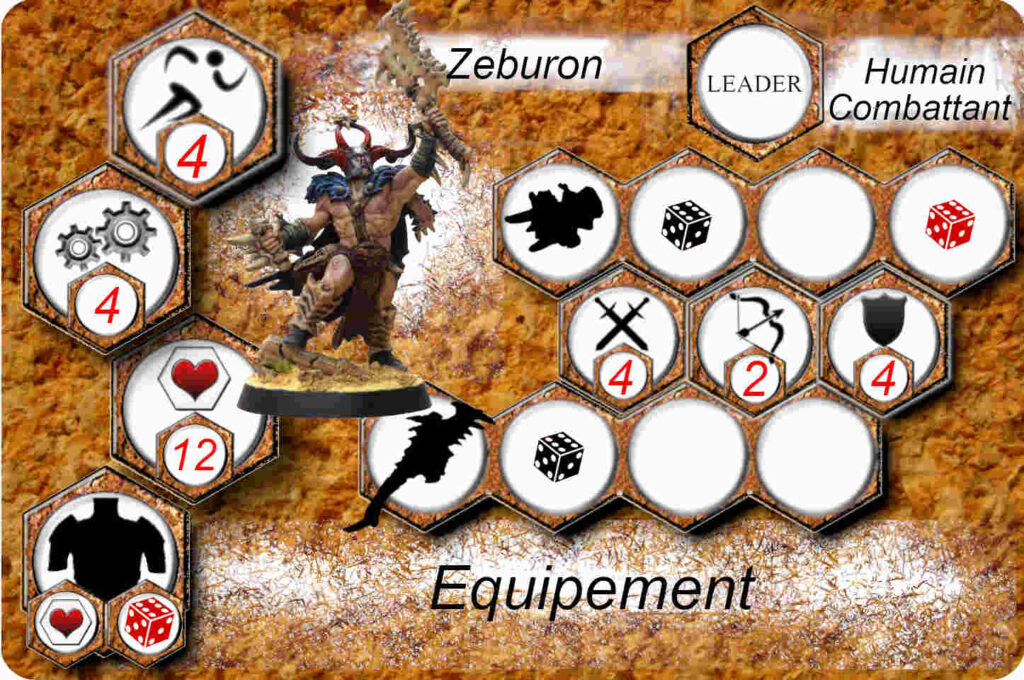 Par exemple : Zeburon effectue un test d'aptitude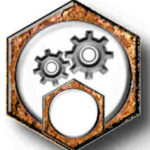 en début de partie pour connaître son initiative. Il jette donc 4D6 et obtient : 6, 4, 2 et 1. Il utilise 6 et 4 mais conserve le 2 et le 1 qui aideront à le départager si un autre personnage obtient également 10 à son test d'aptitude.
Note : dans cet exemple, Zeburon devrait jeter un D6 de pénalité avec son test d'initiative, car son armure le gêne. Voir les explications des pénalités ci-après.
Egalité aux jets de Dés.
En cas d'égalité, les personnages comparent les D6 restants s'ils en ont. Le résultat le plus élevé l'emporte.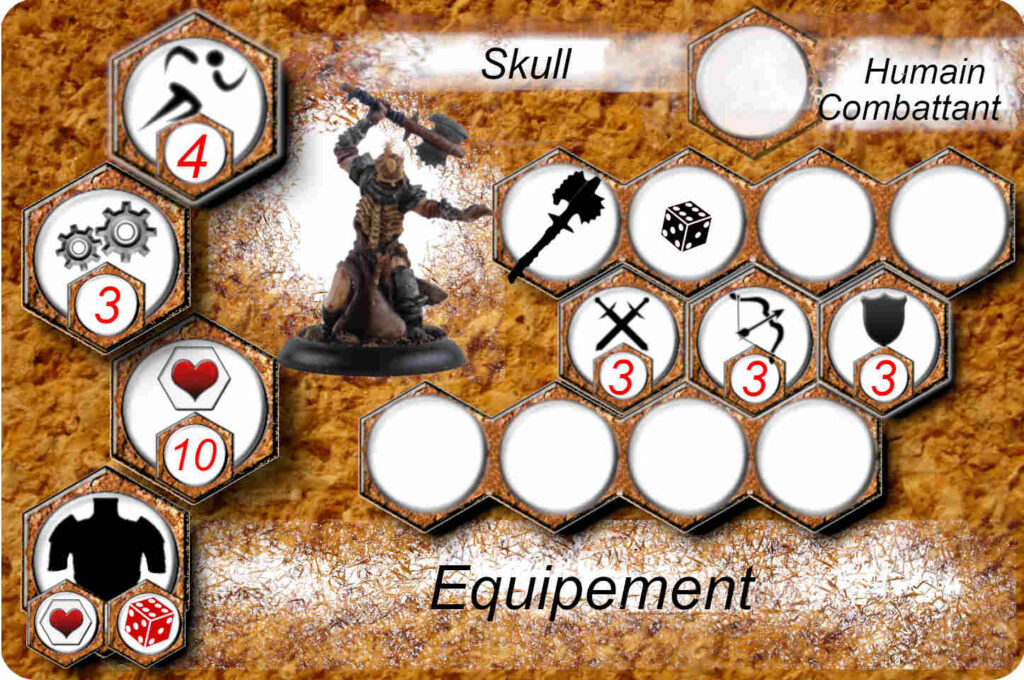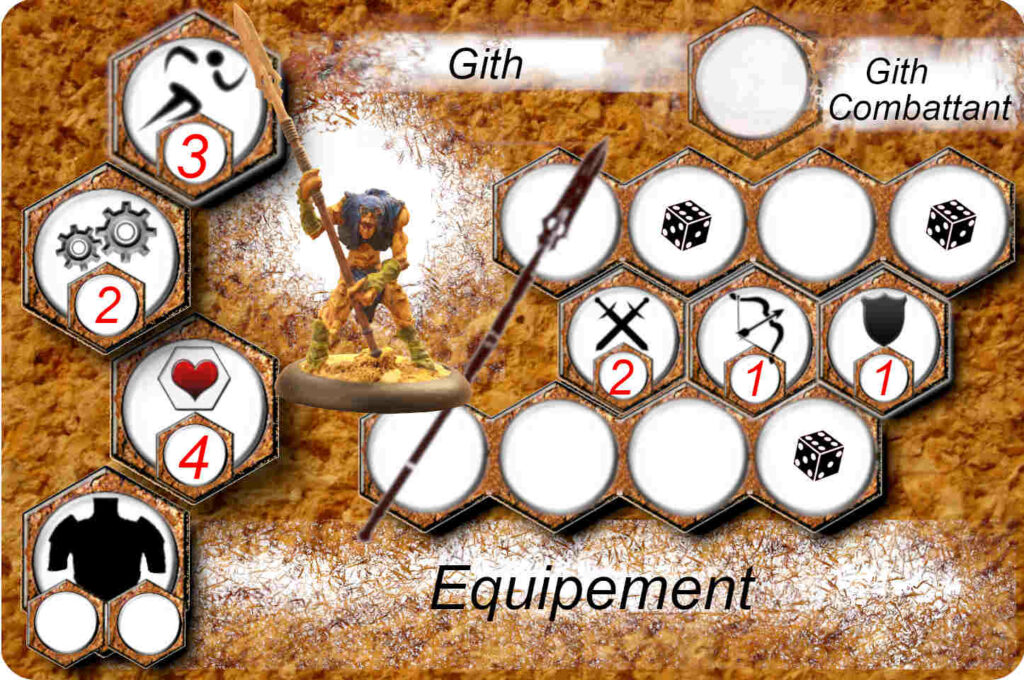 Exemple :
Skull attaque un gith et obtient 5, 5, 2 et 1. Il conserve les 5 pour un total de 10.
Le gith se défend en lançant 3D6 et obtient 6, 4 et 2. Il conserve le 6 et le 4 pour un total de 10 également.
On compare alors leurs dés restants et Skull gagne tout juste cette passe d'arme.
Avantage et pénalité aux jets de Dés.
Certaines armes, entre les bonnes mains, sont particulièrement violentes, mais d'autres, trop lourdes ou trop encombrantes, gênent le personnage dans ses mouvements. Certaines armures le ralentissent et certains pouvoirs et sortilèges bloquent un adversaire ou octroie une aide significative.
Tous ces effets, positifs et négatifs sont représentés par des D6 d'avantage et de pénalité. Ces D6 sont lancés en même temps que les D6 de caractéristiques.
Les D6 d'avantage donne XD6 supplémentaires comme s'ils augmentaient la caractéristique.
Les D6 de pénalité donne XD6 qui annulent les résultats identiques.
Chaque arme précise les avantages et pénalités qui lui sont associées: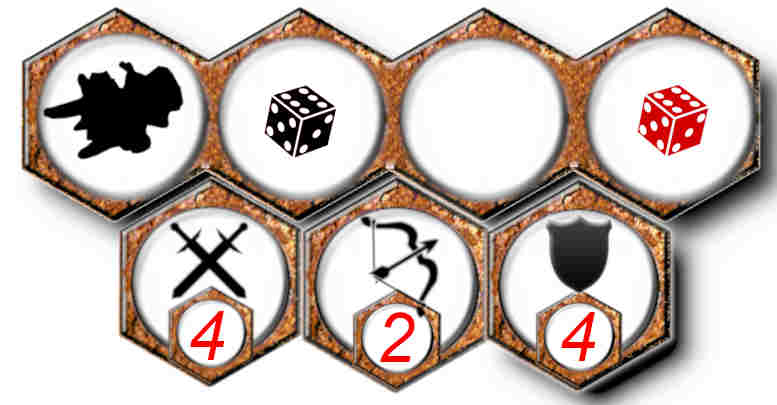 Les pénalités d'armure s'appliquent pour toutes les actions du personnage. (attaque, défense, aptitude,…)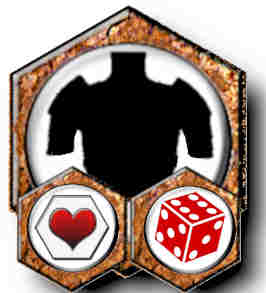 Il est conseillé de différencier les D6 de pénalités des autres D6 pour davantage de fluidité. Par convention sur les cartes de personnage, les D6 d'avantage sont en noirs et les D6 de pénalité sont en rouges.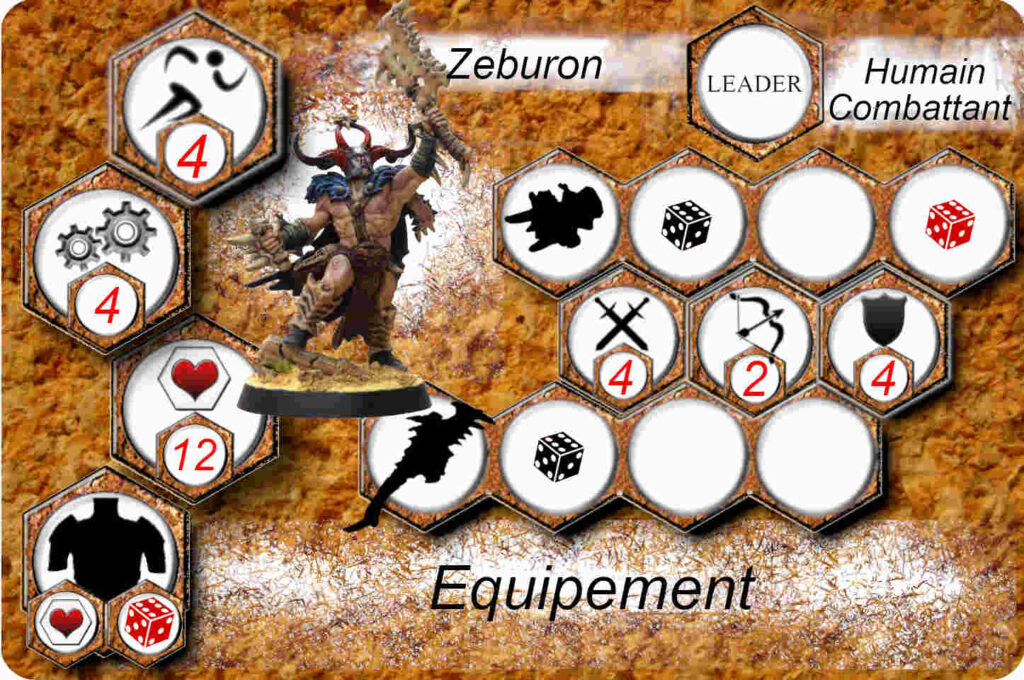 Exemple :
Zeburon doit se défendre contre une attaque et utilise son score de défense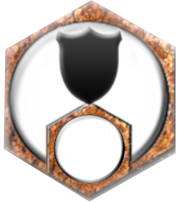 de 4D6. Il obtient 6, 6, 3 et 1.
Hélas, son rasoir de poing le pénalise pour se défendre ainsi que ses éléments d'armure qui le gênent et lui donne encore plus chaud sous ce soleil  brûlant d'Athas. Il ajoute donc  2D6 de pénalité et obtient 6 et 5.
Le 6 de pénalité annule l'un des 6 de son jet de défense mais le 5 ne le gêne pas. Il conservera donc le 6 et le 3 pour un résultat défensif final de 9 au lieu de 12.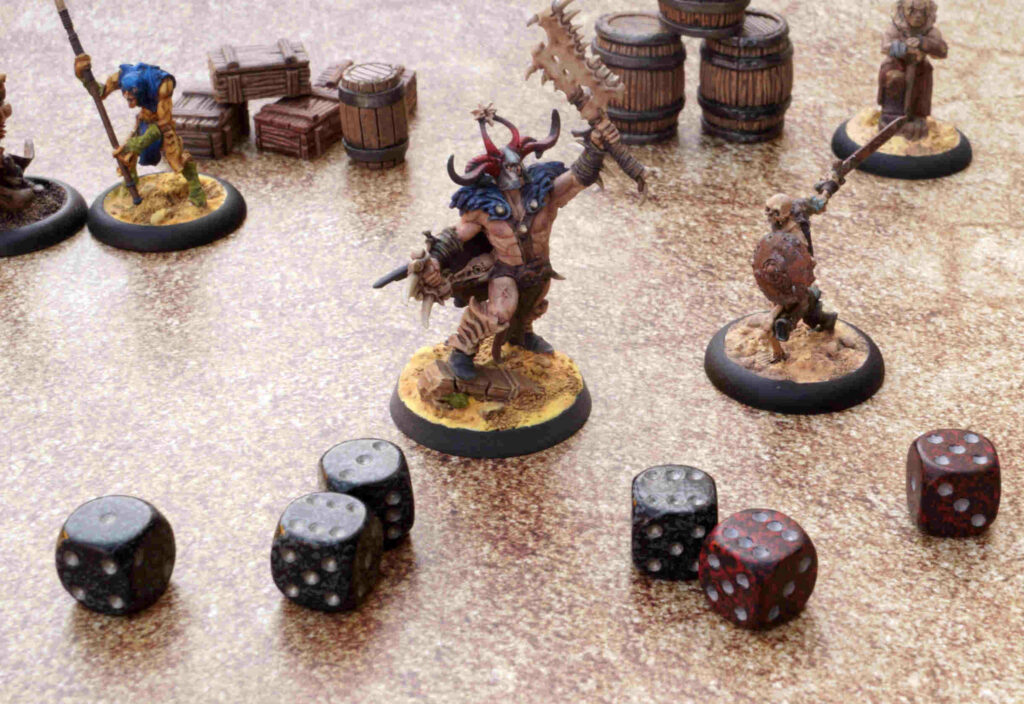 Relances.
A n'importe quel moment durant un tour, un personnage peut relancer n'importe quel test en utilisant un jeton d'action qu'il lui reste. Tous les Dés doivent être rejoués lors de cette relance.
Il n'y a pas de limite au nombre de relance pour un test.
La mesure des distances.
Toutes les mesures sont en centimètres. (cm dans le texte)
Orientation.
La direction dans laquelle regarde un personnage est très importante et détermine s'il peut voir, ou non, certaines actions. C'est la position du visage sur la figurine qui permet de connaître son orientation. En cas de doute, ou pour davantage de facilité sur certains modèles, ce sont les épaules qui la détermineront. Dans tous les cas, décidez-en en début de partie avec votre adversaire afin d'éviter tout litige par la suite.
L'idéal étant de tracer des repères sur les socles des figurines.
A la fin de chacune de ses actions, le personnage peut se réorienter. Tournant le dos aux uns pour en surveiller d'autres par exemple.
Les socles.
Les tailles des socles n'influent pas sur le jeu mais par convention :
Les petites créatures (halflings,…) sont sur des socles de 25mm,
Les tailles moyennes (humains, elfes,…) sont sur des socles 32mm,
Les grandes tailles sont sur des socles 40mm,
Les très grands ( ½ géants, braxat,…) sont sur des socles adaptés aux figurines ou sans socle.
Ligne de vue et couverts.
Un personnage est pleinement visible si toute la figurine est visible depuis le centre du socle de son adversaire.
Si un membre (pas une arme ou un couvre-chef) est caché par un obstacle, le personnage est à couvert.
Si aucune partie de la figurine n'est visible depuis le centre du socle de son adversaire, celle-ci n'est pas dans la ligne de vue.
Un personnage à couvert gagne 
à ses jets de défense.
Engager un ennemi.
Un ennemi est dit "engagé" lorsque son adversaire est à portée de touche avec son arme de mêlée.
Les armes de poing nécessitent un contact socle à socle,
Les armes d'hast ont une portée de 4cm,
Les autres armes ont une portée de 2cm.
Un personnage engagé doit effectuer un désengagement pour pouvoir se déplacer.
Le tour de jeu.
Une partie de Ruins of… est composée d'un nombre de tour qui dépend du scenario choisi. Chaque scenario indique clairement la durée ainsi que les règles spéciales qui lui sont associées.
Dans tous les cas, un tour de jeu est décomposé comme suit :
Initiative – 1er tour uniquement sauf le scenario le précise.
Maintien des pouvoirs psioniques et des sortilèges.
Evénement aléatoire – à partir du second tour
Récupération des 3 Points d'Action et des relances.
Maintien des jetons "En alerte".
Actions des personnages selon l'ordre d'initiative.
Vérification des objectifs principaux de chacune des bandes.