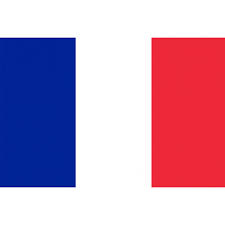 Kalidnay ruins. (text from the revised version of the wanderer's journal.)
Ruled by the sorceror king Kalid-Ma, Kalidnay was among the richest cities of the Tyr Region. An unknown disaster hit the city unexpectedly a few centuries back, and today only a jumble of ruins remains. These ruins have been taken over by a variety of raiding tribes and vicious monsters, so travelers are advised to be weary near the cracked walls.
And so it's a perfect place for Ruins of…
What really happen. (
DMs only

)

These notes tell of the fall of the once great city until now.

Besides, what if everything didn't happen in Kalidnay…

Everything converges on it, but perhaps it is to reveal a much larger plot than just ruins.
Walis, very close. Tyr, a little further away. Draj. And maybe even the whole Tyr region would be taken through a plan cleverly orchestrated for many King's-Ages…

In order to understand the ins and outs of this story, let's take a look at some of the protagonists:
---
Note : Some contradictions appear among the official supplements, especially regarding Kalid-Ma. Sometimes Sorceror-King, sometimes sorcerer-Queen. Ditto about Thakok-An who will have the opposite gender. I made the choice to make Kalid-Ma a Sorceror-king and Thakok-An a woman, which fits more with my vision of the story and also, and above all, to follow the story described in "Psionic artifacts of Athas ", which is the backstory of this story. As for the Kalidnay's Supplement found in the Ravenloft universe, I confess to obscuring it completely except for a few names, such as Astareh, which fit well with the current narrative. I also put my personal touch on Walis and Thakok-An, which I use for the narrative framework.
---
The bands
Kalidnay – battlefield
(Largely inspired by "merchant house of Amketch")
As you approach the town, you can make out a few ruined buildings and fortifications, scattered here and there, scant evidence of agricultural activity and the old defenses of the town. Scattered along a devastated road are the skeletons of hundreds of people – soldiers, merchants and craftsmen, tools and weapons.
Whatever happened in Kalidnay struck swiftly and without warning.
The city is almost completely in ruins although some buildings seem to have been spared by some miracles. Most of the roads and alleys are no more than piles of rubble and only the large avenues allow easier passage.The surrounding walls are still standing, although collapsed in a few places. At its highest peak, it can reach almost twelve meters high and almost eight meters wide. With the exception of the palace and the ziggurat, the vegetation is gradually trying to regain the upper hand in the center of the city by covering the rubble with brushwood and weeds.
Description of the quarters 
The ziggurat,
the arena,
Administrative district,
Noble's Quarter,
Merchant's Quarter,
Citizens' Quarter,
craftsmen's district,
Market place,
The gorge
Game modes
Free play
The bands fight for the domination of the city. The first band to reach their goal wins the game.
Campaign game.
Follow the unfolding of the story where each scenario has an impact on the next.
Weather and random events.
Very often, things don't go as planned… 
Key element : resource management.
Only a madman would neglect the water he needs…
Treasure and equipment.
Without, we can, but with, it's better…
---

---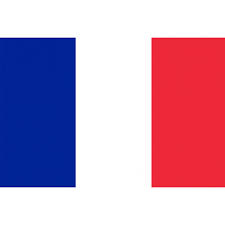 Kalidnay ruins. (texte issu de la version révisée du Wanderer's journal) .
Dirigée par le roi sorcier Kalid-Ma, Kalidnay était l'une des villes les plus riches de la région de Tyr. Une catastrophe inconnue a frappé la ville de manière inattendue il y a des siècles, et aujourd'hui il ne reste qu'un fouillis de ruines. Ces ruines ont été envahies par une multitude de tribus de pillards et de monstres vicieux, il est donc conseillé aux voyageurs de se méfier des murs fissurés.
Et c'est donc un endroit parfait pour Ruins of…
Ce qui  s'est réellement passé. (
MJs uniquement

)

Ces notes racontent la chute de la grande cité jusqu'à maintenant.

D'ailleurs, et si tout ne se passait pas à Kalidnay…

Tout converge vers elle mais peut-être est-ce pour révéler une intrigue bien plus vaste que de simples ruines.
Walis, toute proche. Tyr, un peu plus lointaine. Draj. Et peut-être même toute la région de Tyr serait prise au travers d'un plan savamment orchestré depuis de nombreux Ages-de Rois…

Afin de cerner les tenants et aboutissants de cette histoire, intéressons-nous à certains protagonistes :
---
A noter : Quelques contradictions apparaissent parmi les suppléments officiels, notamment au sujet de Kalid-Ma. Parfois Roi-sorcier, d'autre fois Reine-Sorcière. Idem au sujet de Thakok-An qui aura le genre inverse. J'ai fait le choix de faire de Kalid-Ma un roi-sorcier et Thakok-An une femme, ce qui colle davantage avec ma vision du récit et aussi, et surtout, pour suivre l'histoire décrite dans "Psionic artifacts of Athas", qui est la trame de fond de cette histoire. En ce qui concerne le Supplément annexe Kalidnay que l'on retrouve dans l'univers de Ravenloft, j'avoue l'occulter complètement sauf en ce qui concerne quelques noms, comme Astareh, qui s'associent bien au récit actuel. J'ai également apporté ma touche personnelle au sujet de Walis et Thakok-An, qui me servent à la trame narrative.
---
Les bandes :
Kalidnay – champ de bataille
(Largement inspiré de "merchant house of Amketch")
A l'approche de la ville, on peut distinguer quelques bâtiments et fortifications en ruine, dispersés ça et là, maigres témoignages d'une activité agricole et des anciennes défenses de la cité. Eparpillés tout le long d'une route dévastée se trouvent les squelettes de centaines de citoyens – soldats, marchands et artisans, outils et armes.
Quoiqu'il se soit passé à Kalidnay, cela a frappé vite et sans prévenir.
La cité est presque totalement en ruine bien que quelques bâtiments semblent avoir été épargnés par quelques miracles. La plupart des routes et ruelles ne sont plus que des piles de gravats et seules les grandes avenues permettent un passage plus facile.
Les murs d'enceinte sont toujours debout, bien qu'effondrés en quelques endroits. A son plus haut sommet, il peut atteindre près de douze mètres de haut et près de huit mètres de large. A l'exception du palais et de la ziggurat, la végétation tente progressivement de reprendre le dessus au centre de la cité en recouvrant les décombres de broussailles et de mauvaises herbes.
Description des quartiers
Le palais,
La ziggurat,
L'arène,
Quartier administratif,
Quartier des nobles,
Quartier des marchands,
Quartier des citoyens,
Quartier des artisans,
Place du marché,
La gorge
Les modes de jeu
Jeu libre
Les bandes s'affrontent pour la domination de la cité. La première bande parvenant à atteindre son objectif remporte la partie.
Jeu en campagne.
Suivez le déroulement de l'histoire où chaque scenario à un impact sur le suivant.
La météo et les événements aléatoires.
Bien souvent, tout ne se passe pas comme prévu…
Elément clef : la gestion des ressources.
Seul un fou négligerait l'eau dont il a besoin…
Trésor et équipement.
Sans, on peut y arriver, mais avec, c'est mieux…