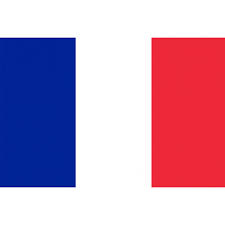 What is it?
Ruins of… is unofficial Fan Content permitted under the Fan Content Policy. Not approved/endorsed by Wizards. Portions of the materials used are property of Wizards of the Coast. ©Wizards of the Coast LLC.
The game
Ruins of… is a skirmish game set in the Dark Sun universe. Rival warbands clash among the many ruins scattered across the desert lands of Athas, each with their own goals.
Reaching these remote places is already a challenge in itself. The harshness of the barren lands and the creatures that line the path have put these bands to trial time and time again. But when they decide to venture into these hostile territories, it is certainly not to turn around at the first difficulty. Of course, the smartest ones are perfectly aware that once they arrive at their destination, the hardest part has only just begun…
Predators and enemies are not the only opponents of these fearless groups. Thirst and hunger are the trickiest dilemma to negotiate. Many fighters, however glorious within an arena, have joined the carcasses of madmen and idiots who have neglected the management of their resources. Many horde leaders, though respected as sorcerer-kings, were betrayed when thirst drove their most trusted friends insane.
Despite all these dangers, the silent statues of the ruins of Athas continue to see these mortals roaming their territory.
Again and again, their blood and flesh feed the scavengers.
Again and again the crash of weapons and the breaking of their bones echo around the ancient stones.
Again and again the sand soaks up the blood of fools.
And in a whisper the wind carries their complaints through the Ages.

---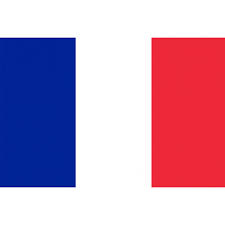 Mais qu'est-ce donc?
Ruins of … est un contenu de fan non officiel autorisé dans le cadre de la Politique des contenus de fans. Ni approuvé, ni promu par Wizards. Certaines parties des matériaux utilisés sont la propriété de Wizards of the Coast. ©Wizards of the Coast LLC.
Le jeu
Ruins of… est un jeu d'escarmouches qui se déroule dans l'univers de Dark sun. Des bandes rivales s'affrontent parmi les nombreuses ruines disséminées au sein des terres désertiques d'Athas avec, chacune, leurs propres objectifs.
Parvenir en ces lieux reculés est déjà un défi en soi. La rigueur des terres arides et les créatures qui jalonnent le chemin ont mis ces bandes à l'épreuve à de très nombreuses reprises. Mais lorsqu'elles décident de s'aventurer sur ces territoires hostiles, ça n'est certainement pas pour faire demi-tour à la première difficulté. Bien entendu, les plus malins ont parfaitement conscience qu'une fois arrivés à destination, le plus dur ne fait que commencer…
Les prédateurs et les ennemis ne sont pas les seuls adversaires de ces groupes intrépides. La soif et la faim sont le dilemme le plus délicat à négocier. De nombreux combattants, pourtant glorieux au sein d'une arène, ont rejoint les carcasses des fous et des idiots qui ont négligé la gestion de leurs ressources. De nombreux chefs de horde, pourtant respectés comme des Rois-sorciers, se sont vus trahis quand la soif a rendu déments leurs plus fidèles amis.
Malgré tous ces dangers, les statues silencieuses des ruines d'Athas continuent de voir venir ces mortels sillonner leur territoire.
Encore et encore, leur sang et leur chair alimentent les charognards.
Encore et encore le fracas des armes et le bris de leurs os résonnent autour des pierres antiques.
Encore et encore le sable éponge le sang des fous.
Et dans un murmure, le vent porte leurs plaintes à travers les Ages.