Movement – Mouvement
Update : 12/11/22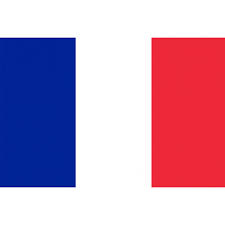 Movement and sprint.
During his turn, and for each consecrated action, a character can make a movement wherever he wishes on the terrain.
Multiply the movement score of the character movement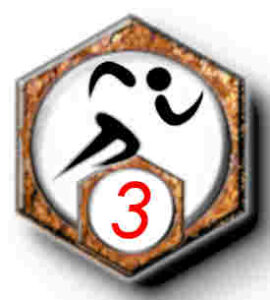 by 4cm to find its maximum movement per action. This movement must take into account the type of terrain concerned, the obstacles and the traps crossed. (see field chapter)
Reminder : each fighter can only perform the same action twice during his activation. He can therefore make a maximum of 2 moves during his turn.
Orientation : At the end of a move action, the character can face in the desired direction. It will determine the front and back of the character for the rest of the turn. (see the principle rules chapter)
Sprint : Sprint is a free action that comes after a move action. It costs no action points. After each movement action, the character can spend 1 hit point to extend its movement of 4cm on the ground.
Climb over.
It is possible to step over any inert object of 2cm in length and 1cm in height without doing an aptitude test.
Each object spanned in this way costs 2cm of movement.
Stepping over an inert opponent costs 2cm of movement and requires no test.
Stepping over a grounded opponent that could knock you down requires an aptitude test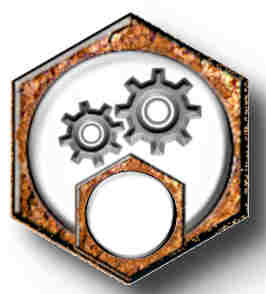 against the grounded character. In case of failure, the character falls to the ground having crossed this opponent. His move action ends, and he must then devote a full move action to stand up.
Disengagement.
Disengagement is an action.
If one of the fighters wishes to break off the fight against an engaged opponent, each of them performs an aptitude test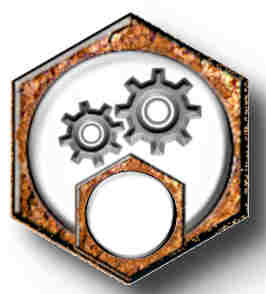 If successful, the character can move away from his opponent and perform a move.
In case of failure, his opponent manages to prevent him from leaving and if he still want to leave the fight, then all the engaged opponents can make a free melee attack againts him.

Positioning : If a character is engaged against several adversaries, a single disengagement test is performed by the one who wishes to break off the fight. This score is compared to the score of each other engaged opponent.
A success against only one of his opponents allows the fighter to reposition himself. Place the miniature where he wishes, but still in contact with the other engaged characters.
Leap.
The long jump, or up to down, can be done at any time during a character's movement phase. It is possible to continue moving after a successful jump. Spending 1 action point adds 1D to the aptitude test.
A character can only attempt a jump if he have enough distance left during his movement. He can combine 2 move actions to perform the jump.
To successfully jump, the character must perform an aptitude test and obtain a double. The following table indicates the adjustments to be applied to the aptitude test according to the length of the jump.
If a long jump fails, the character is still moved 2cm and his move action ends.
---
Distance in cm
Up to 2cm
Up to 3cm
Up to 4cm
Up to 5cm
Up to 6cm
Up to 7cm
Beyond
Aptitude test penalty
No test
No penalty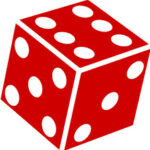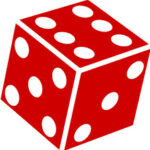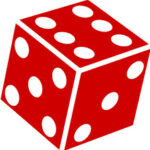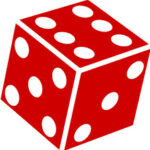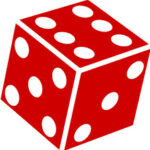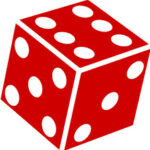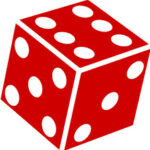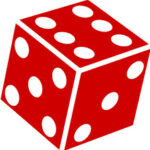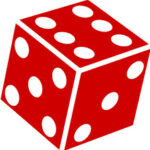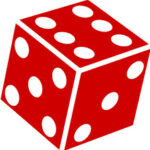 +1D penalty/cm
A character can jump a maximum distance equal to its movement characteristic.
Remark : The distance measured is the distance to be covered. The model is placed beyond this measurement and the size of the base is not taken into account.
Gain momentum : Acharacter who travels a distance of 2cm before making a jump adds 1D to his aptitude test.
Diagonal jump down : Proceed by measuring the length of the distance traveled diagonally. On a failed save, the character takes fall damage.
Pick up an object.
Picking up an object requires the expenditure of 2cm of movement at any time during the movement phase. No roll is necessary.
Example: Dread Beauty moves forward 11cm then spends 2cm of movement to pick up an Obsidian Fragment. She progresses again by 3cm then spends a hit point (which extends her movement by 4cm) to pick up a second fragment and end her movement with an additional 2cm.
Climbing.
A character can climb or descend obstacles 4cm or less without making a skill test. The height of the object to be climbed represents the cost in cm of the move.It can be crossed by accumulating several consecutive movement actions.
Going up or down using stairs or ladders requires no additional movement cost. Climbing without these means doubles the usual movement cost and forces the climber to pass an aptitude test by obtaining a double to progress.
If this test fails, the character finds no hold and must devote a new action to it.
No other action can be performed during a climb.
No hit points can be spent to increase the climbing distance.
A character who takes a hit while climbing must pass an aptitude test or fall the remaining distance.
The following table indicates the difficulty of the climbing test according to the available grips :
---
Climbing conditions
Smooth wall
Few catches
regular catches
Many catches
Aptitude test adjustment
Impossible without equipment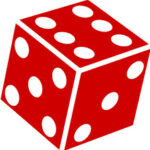 0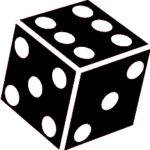 Example: Dread Beauty climbs a wall without equipment but with many catches, she can progress by 8cm per consecrated action if she passes her aptitude test, benefiting from a bonus of 1D on each roll.
Falling.
A falling character is immediately knocked to the ground.
The following table shows the hit points lost depending on the height of the fall :
---
Height
Up to 2cm
Up to 4cm
Up to 6cm
Up to 8cm
Up to 10cm
Up to 11cm
Up to 12cm
Up to 13cm
Beyond
Damages
1 pt
2 pts
3 pts
4 pts
5 pts
6 pts
7 pts
8 pts
+1pt/cm
Ground character.
A character on the ground performs all his tests with a penalty of 2D6. He must use a full move action to stand up.
A player who falls risks dropping what he is holding. Make an aptitude roll for each object held. In case of failure, it falls at the feet of the character on the side where it was held. If the character has a free hand, he benefits from an additional D on his test.
A character on the ground is not considered engaged and does not grant bonuses for combat around him.
---

---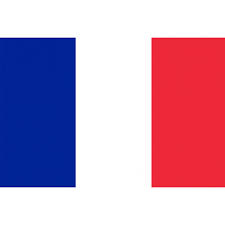 Déplacement et sprint.
Lors de son tour, et pour chaque action consacrée, un personnage peut effectuer un déplacement où il le souhaite sur le terrain.
Multipliez le score de mouvement du personnage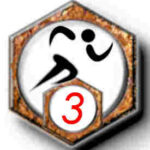 par 4cm pour connaître son déplacement maximum par action. Ce déplacement doit prendre en compte le type de terrain concerné, les obstacles et les pièges traversés. (voir le chapitre terrain)
Rappel : chaque combattant ne peut faire que 2 fois la même action durant son activation. Il pourra donc faire 2 déplacements maximum durant son tour.

Orientation :
A la fin d'une action de mouvement, le personnage peut être orienté dans la direction souhaitée. Elle déterminera l'avant et l'arrière du personnage pour le reste du tour. (voir le chapitre sur les règles de principe)

Sprint
Le sprint est une action gratuite qui vient à la suite d'une action de mouvement. Elle ne coûte pas de point d'action.
Après chaque action de mouvement, le personnage peut dépenser 1 point de fatigue pour prolonger son déplacement de 4cm sur le terrain.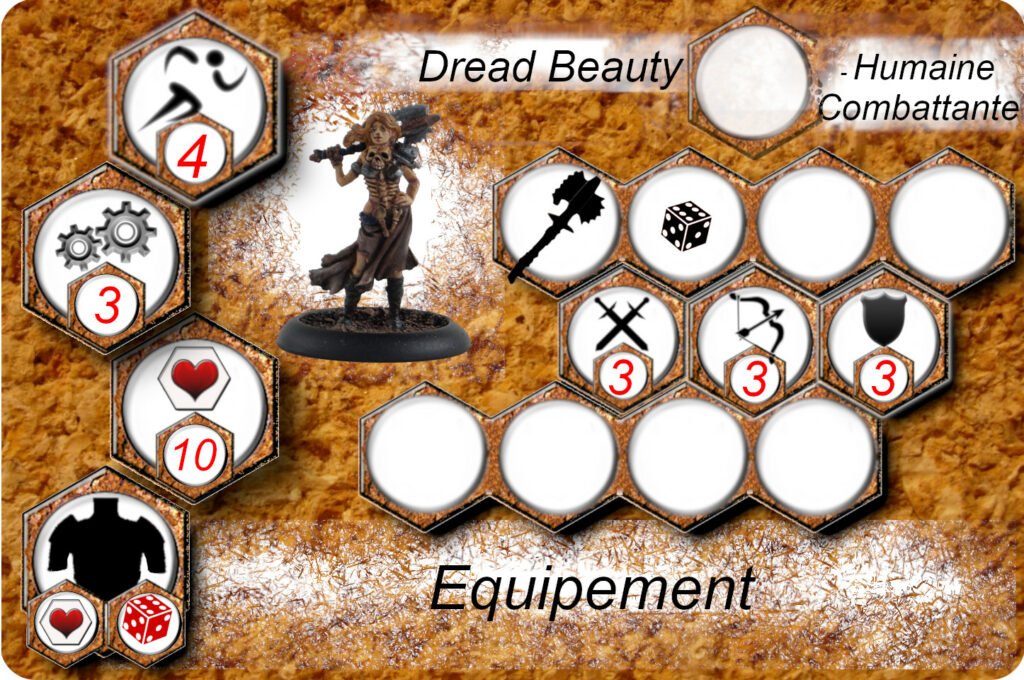 Exemple : Dread Beauty effectue 2 actions de déplacement ce tour. Elle avance normalement avec sa première action de 16cm. Sa deuxième action de déplacement la fait de nouveau progresser de 16cm mais elle choisit cette fois de dépenser 1pt de fatigue qui lui permet de prolonger son déplacement de 4cm supplémentaires en sprintant. Sa troisième action ne pourra pas être un déplacement.
Désengagement.
Désengagement est une action.
Si l'un des combattants souhaite rompre le combat contre un adversaire engagé, chacun d'eux effectue un test d'aptitude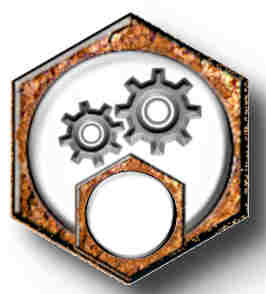 En cas de réussite, le personnage peut s'éloigner de son adversaire et effectuer un déplacement.
En cas d'échec, son adversaire parvient à l'empêcher de partir et, s'il souhaite tout de même quitter le combat, chaque adversaire engagé pourra lui porter une attaque gratuitement.
Positionnement : Si un personnage est engagé contre plusieurs adversaires, un seul test de désengagement est effectué par celui qui désire rompre le combat. Ce score est comparé au score de chaque autre adversaire engagé.
Une réussite face à un seul de ses adversaires permet au combattant de se repositionner. Placez la figurine où il le souhaite, mais toujours en contact les autres personnages engagés.
Enjamber.
Il est possible d'enjamber tout objet inerte de 2cm en longueur et 1cm en hauteur sans faire de test d'aptitude.
Chaque objet ainsi enjambé coûte 2cm de déplacement.
Enjamber un adversaire inerte coûte de 2cm de déplacement et ne nécessite aucun test.
Enjamber un adversaire au sol susceptible de vous faire tomber nécessite un test d'aptitude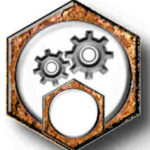 en opposition avec le personnage au sol. En cas d'échec le personnage tombe au sol en ayant franchi cet adversaire. Son action de mouvement se termine et il doit alors consacrer une pleine action de déplacement pour se relever.
Sauter.
Le saut en longueur, ou de haut en bas, peut s'effectuer à n'importe quel moment durant la phase de déplacement d'un personnage. Il est possible de continuer son déplacement après un saut réussi. Dépenser 1 point d'action ajoute 1D au test d'aptitude.
Un personnage ne peut tenter un saut que s'il lui reste suffisamment de distance à parcourir lors de son déplacement. Il peut cumuler 2 actions de mouvement pour effectuer le saut.
Pour réussir un saut, le personnage doit effectuer un test d'aptitude et obtenir un double.
Le tableau suivant indique les ajustements à appliquer au test d'aptitude en fonction de la longueur du saut. En cas d'échec d'un saut en longueur, le personnage est tout de même déplacé de 2cm et son action de mouvement est terminée.
---
Distance en cm
Jusqu'à 2cm
Jusqu'à 3cm
Jusqu'à 4cm
Jusqu'à 5cm
Jusqu'à 6cm
Jusqu'à 7cm
Au-delà
Pénalité au jet d'habileté
Pas de test
Pas de pénalité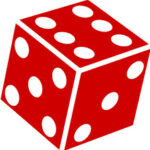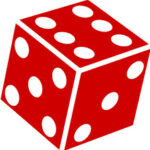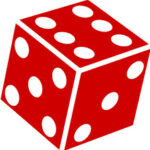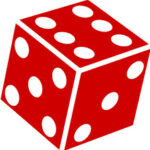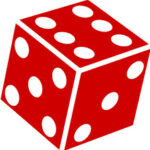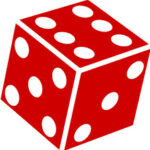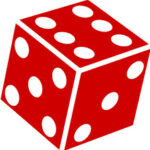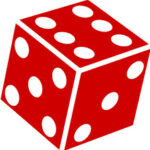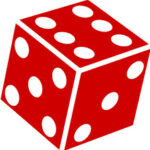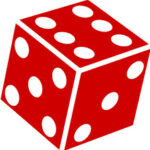 +1D de pénalité/cm
Un personnage peut franchir une distance maximale égale à sa caractéristique de mouvement.
Remarque : La distance mesurée est la distance à franchir. La figurine est placée au-delà de cette mesure et la taille du socle n'est pas prise en compte.
Prendre de l'élan.
Un personnage qui parcoure une distance de 2cm avant d'effectuer un saut ajoute 1D à son test d'aptitude.
Saut en diagonal vers le bas
Procédez en mesurant la longueur de la distance parcourue en diagonal. En cas d'échec, le personnage subit les dommages d'une chute.
Ramasser un objet.
Ramasser un objet nécessite la dépense de 2cm de déplacement à n'importe quel moment durant la phase de mouvement. Aucun jet n'est nécessaire.
Exemple: Dread Beauty avance de 11cm puis dépense 2cm de déplacement pour ramasser un fragment d'obsidienne. Elle progresse de nouveau de 3cm puis dépense un point de fatigue (qui prolonge son mouvement de 4cm) pour ramasser un second fragment et terminer son mouvement avec 2cm supplémentaires.
Escalade.
Un personnage peut grimper ou descendre les obstacles de 4cm ou moins sans effectuer un test d'aptitude. La hauteur de l'objet à escalader représente le coût en cm du déplacement. Elle peut être franchie en cumulant plusieurs actions de mouvement consécutives.
Monter ou descendre en utilisant les escaliers ou les échelles ne nécessite aucun coût supplémentaire en mouvement. Escalader sans ces moyens double le coût de déplacement habituel et force le grimpeur à réussir un test d'aptitude en obtenant un double pour progresser.
En cas d'échec à ce test, le personnage ne trouve aucune prise et doit y consacrer une nouvelle action.
Aucune autre action ne peut être effectuée durant une escalade.
Aucun point de fatigue ne peut être dépensé pour augmenter la distance d'escalade.
Un personnage qui subit une touche durant son escalade doit réussir un test d'aptitude ou chuter de la distance restante.
Le tableau suivant indique la difficulté du test d'escalade en fonction des prises disponibles :
---
Conditions d'escalade
Paroi lisse
Peu de prises
Prises régulières
Nombreuses prises
Ajustement au test d'aptitude
Impossible sans équipement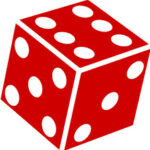 0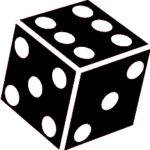 Exemple : Dread Beauty escalade une paroi sans équipement mais avec de nombreuses prises, elle peut progresser de 8cm par action consacrée si elle réussit son test d'aptitude, en bénéficiant d'un bonus de 1D à chaque jet.
---
Chuter.
Un personnage qui chute est immédiatement jeté au sol.
Le tableau suivant indique les points de santé perdus en fonction de la hauteur de la chute
---
Hauteur
Jusqu'à 2cm
Jusqu'à 4cm
Jusqu'à 6cm
Jusqu'à 8cm
Jusqu'à 10cm
Jusqu'à 11cm
Jusqu'à 12cm
Jusqu'à 13cm
Au-delà
Dommages
1 pt
2 pts
3 pts
4 pts
5 pts
6 pts
7 pts
8 pts
+1pt/cm
Personnage au sol.
Un personnage au sol effectue tous ses tests avec une pénalité de 2D6. Il doit utiliser une action complète de mouvement pour se relever.
Un joueur qui tombe risque de lâcher ce qu'il tient en main. Faîtes un jet d'aptitude pour chaque objet tenu. En cas d'échec, celui-ci tombe aux pieds du joueur du côté où il était tenu. Si le personnage a une main libre, il bénéficie d'un D supplémentaire à son test.
Un personnage au sol n'est pas considéré comme engagé et n'octroie pas de bonus pour les combats autour de lui.