Voir le texte en Français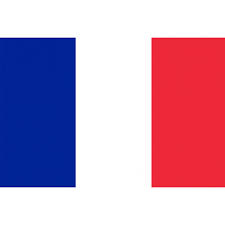 Dark thoughts
"It is with great care that we handle these works because we all know the invaluable opportunity given to us to be able to benefit from such knowledge. For many Ages our King Kalid-Ma studied the writings of a mighty wizard who wielded power and authority over the surrounding communities. His works are more like thoughts written down than a grimoire or a diary. Often giving lessons, mocking and arrogant, his documents are written with a certain cynicism or a certain fatality. Everything suggests that this sorcerer had access to knowledge from another age than his own, both in its formulation and in its references to religions, creatures and times that did not belong to him.
Moreover, some dates suggest that he would have gone through many kings' Ages, but this character does not appear in any known reference and it would be surprising if such a powerful and old wizard had not been noticed in through history.
Still, his work is a support regularly used by Ardian Tomblador for his personal experiences, for his teaching or more simply as reflections and debates within our group.
Were these thoughts what led our King to attempt this ultimate experiment?
Are they, Ardian and Thakok-An facing this same feeling after so many years?
No doubt, but it is so difficult to understand them."
Astareh.
To the reader
Folly, error, sin, avarice
Occupy our minds and labor our bodies,
And we feed our pleasant remorse
As beggars nourish their vermin.
Our sins are obstinate, our repentance is faint;
We exact a high price for our confessions,
And we gaily return to the miry path,
Believing that base tears wash away all our stains.
On the pillow of evil Satan, Trismegist,
Incessantly lulls our enchanted minds,
And the noble metal of our will
Is wholly vaporized by this wise alchemist.
The Devil holds the strings which move us!
In repugnant things we discover charms;
Every day we descend a step further toward Hell,
Without horror, through gloom that stinks.
Like a penniless rake who with kisses and bites
Tortures the breast of an old prostitute,
We steal as we pass by a clandestine pleasure
That we squeeze very hard like a dried up orange.
Serried, swarming, like a million maggots,
A legion of Demons carouses in our brains,
And when we breathe, Death, that unseen river,
Descends into our lungs with muffled wails.
If rape, poison, daggers, arson
Have not yet embroidered with their pleasing designs
The banal canvas of our pitiable lives,
It is because our souls have not enough boldness.
But among the jackals, the panthers, the bitch hounds,
The apes, the scorpions, the vultures, the serpents,
The yelping, howling, growling, crawling monsters,
In the filthy menagerie of our vices,
There is one more ugly, more wicked, more filthy!
Although he makes neither great gestures nor great cries,
He would willingly make of the earth a shambles
And, in a yawn, swallow the world;
He is Ennui! — His eye watery as though with tears,
He dreams of scaffolds as he smokes his hookah pipe.
You know him reader, that refined monster,
— Hypocritish reader, — my fellow, — my brother!
— Charles Baudelaire
---

---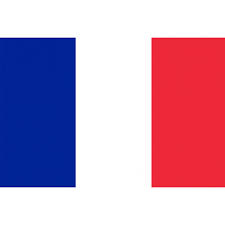 Pensées funestes
"C'est avec une grande précaution que nous manipulons ces ouvrages car nous connaissons tous la chance inestimable qui nous est donnée de pouvoir profiter d'un tel savoir. Durant plusieurs Ages, notre Roi Kalid-Ma étudia les écrits d'un puissant sorcier qui exerçait son pouvoir et son autorité sur les communautés avoisinantes. Ses travaux ressemblent davantage à des pensées couchées par écrits qu'à un grimoire ou un journal. Souvent donneur de leçons, moqueur et arrogant, ses documents sont rédigés avec un certain cynisme ou une certaine fatalité. Tout porte à croire que ce sorcier avait accès à des savoirs d'un autre âge que le sien, tant dans sa formulation que dans ses références à des religions, des créatures et des époques ne lui appartenant pas.
Par ailleurs, certaines dates laissent à penser qu'il aurait traversé de nombreux Ages-de Rois mais ce personnage n'apparaît pourtant dans aucune référence connue et il serait étonnant qu'un sorcier aussi puissant et aussi vieux n'ait pas été remarqué à travers l'histoire.
Toujours est-il que ses travaux sont un support régulièrement utilisé par Ardian Tomblador pour ses expériences personnelles, pour son enseignement ou plus simplement comme réflexions et débats au sein de notre groupe.
Sont-ce ces réflexions qui ont conduit notre Roi à tenter cette ultime expérience ?
Sont-ils, Lui, Ardian et Thakok-An, confrontés à ce même sentiment après tant d'années ?
Sans doute, mais il est tellement difficile de les cerner."
Astareh.
Au lecteur
La sottise, l'erreur, le péché, la lésine,
Occupent nos esprits et travaillent nos corps,
Et nous alimentons nos aimables remords,
Comme les mendiants nourrissent leur vermine.
Nos péchés sont têtus, nos repentirs sont lâches;
Nous nous faisons payer grassement nos aveux,
Et nous rentrons gaiement dans le chemin bourbeux,
Croyant par de vils pleurs laver toutes nos taches.
Sur l'oreiller du mal c'est Satan Trismégiste
Qui berce longuement notre esprit enchanté,
Et le riche métal de notre volonté
Est tout vaporisé par ce savant chimiste.
C'est le Diable qui tient les fils qui nous remuent!
Aux objets répugnants nous trouvons des appas;
Chaque jour vers l'Enfer nous descendons d'un pas,
Sans horreur, à travers des ténèbres qui puent.
Ainsi qu'un débauché pauvre qui baise et mange
Le sein martyrisé d'une antique catin,
Nous volons au passage un plaisir clandestin
Que nous pressons bien fort comme une vieille orange.
Serré, fourmillant, comme un million d'helminthes,
Dans nos cerveaux ribote un peuple de Démons,
Et, quand nous respirons, la Mort dans nos poumons
Descend, fleuve invisible, avec de sourdes plaintes.
Si le viol, le poison, le poignard, l'incendie,
N'ont pas encor brodé de leurs plaisants dessins
Le canevas banal de nos piteux destins,
C'est que notre âme, hélas! n'est pas assez hardie.
Mais parmi les chacals, les panthères, les lices,
Les singes, les scorpions, les vautours, les serpents,
Les monstres glapissants, hurlants, grognants, rampants,
Dans la ménagerie infâme de nos vices,
II en est un plus laid, plus méchant, plus immonde!
Quoiqu'il ne pousse ni grands gestes ni grands cris,
Il ferait volontiers de la terre un débris
Et dans un bâillement avalerait le monde;
C'est l'Ennui! L'oeil chargé d'un pleur involontaire,
II rêve d'échafauds en fumant son houka.
Tu le connais, lecteur, ce monstre délicat,
— Hypocrite lecteur, — mon semblable, — mon frère!
— Charles Baudelaire