Black sand raiders – les razzieurs des sables noirs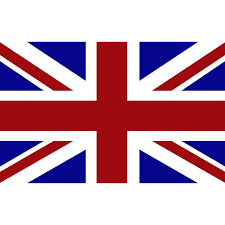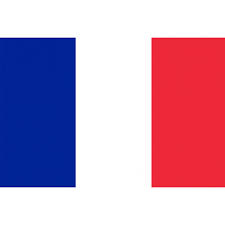 The black sand raiders are, without a doubt, one of the most feared groups on the plateaus of the Tyr region. The vision of this band of looters, breaking on their enemies, dressed in their black capes while screaming, remains a trauma for those who had the chance to flee.
Today, Kalidnay sees these marauders coming into her midst. What are they doing in these ruins? What are they really looking for? None other than their leader, Zeburon, can know. But what everyone knows is that it is better not to fall into his hands…
Les razzieurs des sables noirs sont, sans conteste, l'un des groupes les plus redoutés des plateaux de la région de Tyr. La vision de cette bande de pillards, déferlant sur leurs ennemis, vêtus de leurs capes noires en hurlant, reste un traumatisme pour ceux ayant eu la chance de s'enfuir.
Aujourd'hui, Kalidnay voit venir ces maraudeurs en son sein. Que font-ils en ces ruines? Que cherchent-ils vraiment? Nul autre que leur chef, Zeburon, ne peut le savoir. Mais ce que chacun sait, c'est qu'il vaut mieux ne pas tomber entre ses mains…
Zeburon
This ruthless warlord wears a metal helmet, said to have been found among the ruins of his lair. Since then, no one has seen his face.
What could have happened to him in these underground passages…
Ce chef de guerre impitoyable porte un casque de métal, trouvé dit-on, au coeur des ruines de son repaire. Depuis lors, plus personne n'a vu son visage.
Qu'a-t-il bien pu lui arriver dans ces souterrains…
---
Lokee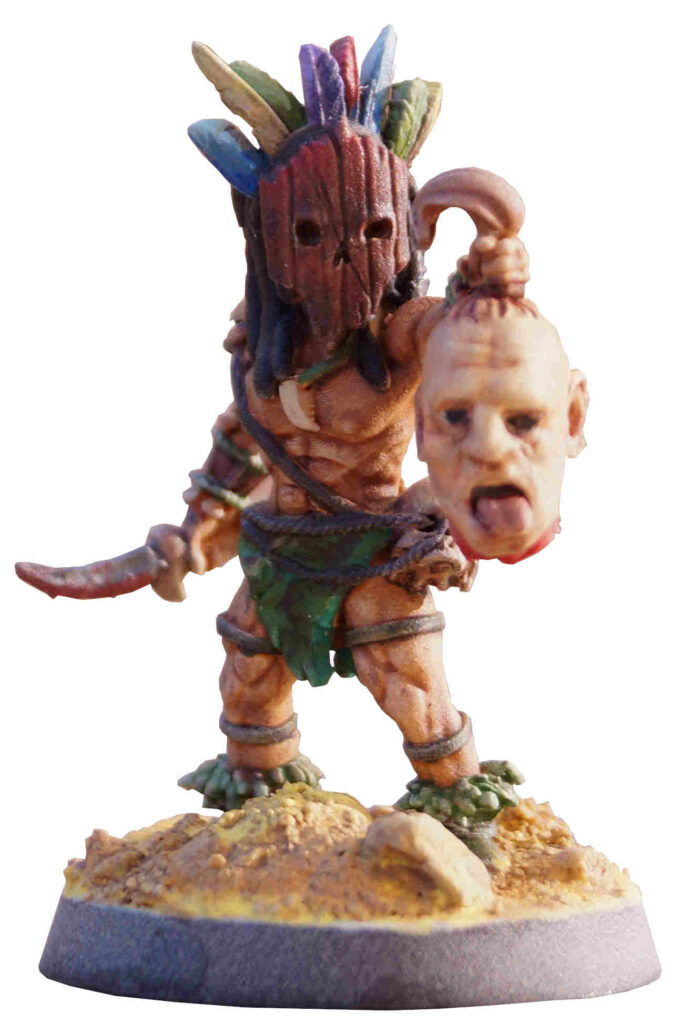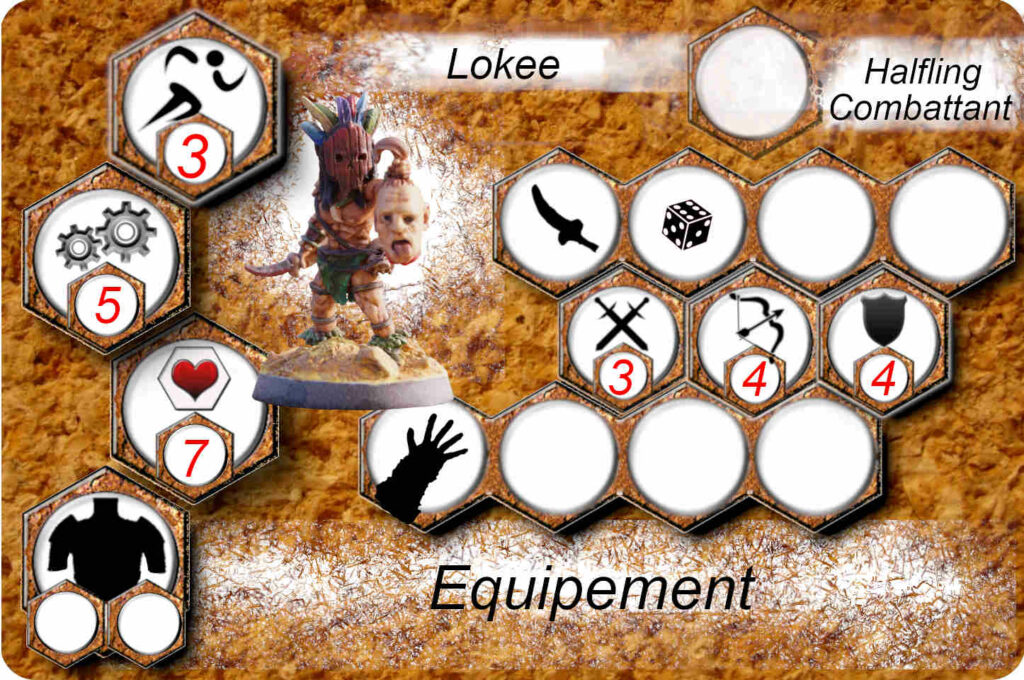 Lokee is largely describe in the slave tribes supplement. He now join his force with Zeburon, no matter the choices of the leader…
Lokee est largement décrit dans le supplément tribus esclaves. Il joint à présent ses forces à celles de Zeburon, peu importe les décisions du chef…