voir le texte en Français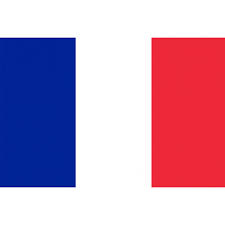 Characters : Gladiators
Arena games are the entertainment most awaited by the population of the towns and villages of Athas. Death or glory are often the only choices of the fighters in these morbid games and, here too, only the strongest survive.
However, it happens that hazard interferes with the stories of others, thus changing the funeral destiny of these survivors of a day.
Suddenly becoming free, or remaining in the state of slaves, they are now out of their prison of blood and now survive to satisfy the needs of another powerful.
But, on closer examination, can't they themselves become these powerful leaders…?
The Unbound
These minis comes from the DarkAge game and are just ideal to represent ancient gladiators with their razors sharp. Moreover, they still carrying some links of their chain as a testimony of their former condition of slaves.
Sorry for the excess metal but it stuck better with the paint…
They were supplied at the time under the reference UNBOUND DAG5206 at coolmini.
They will fall into the category of fighting humans and mûls.
Here find them placed on their character sheet :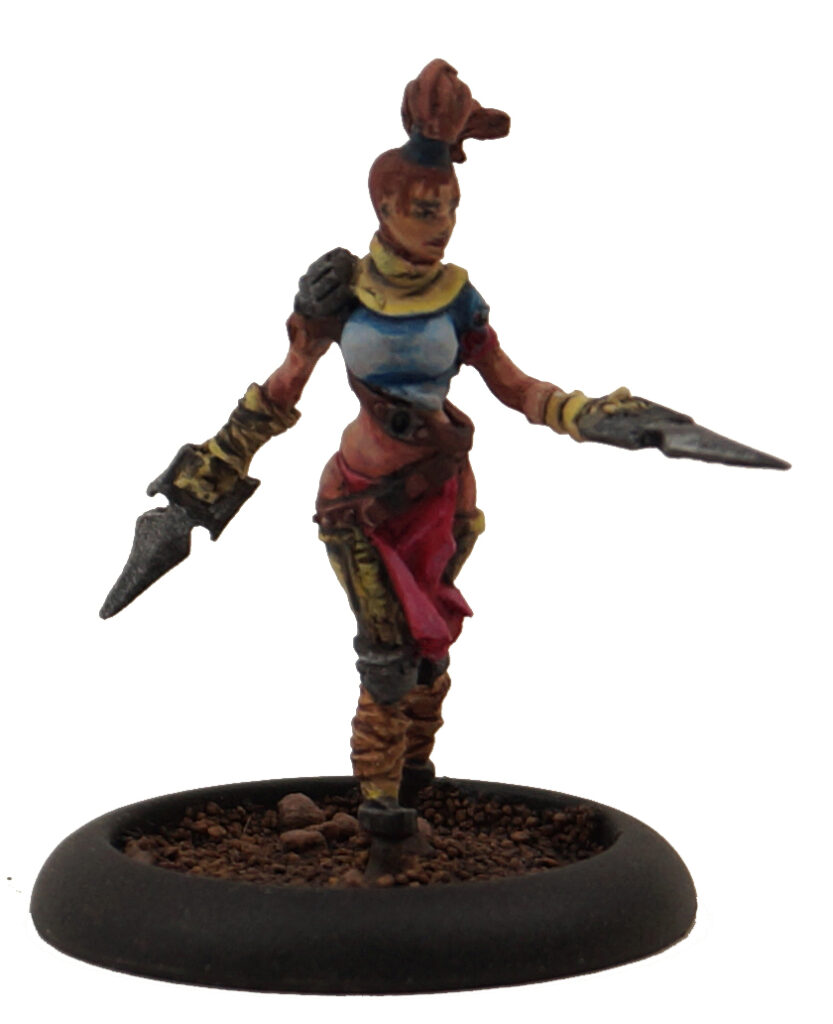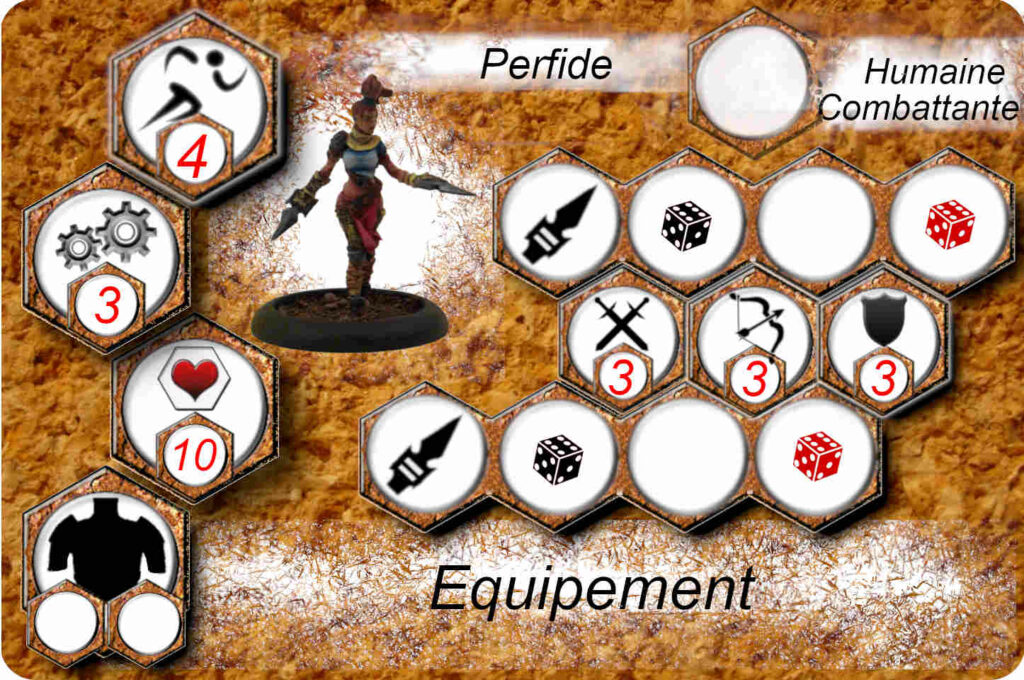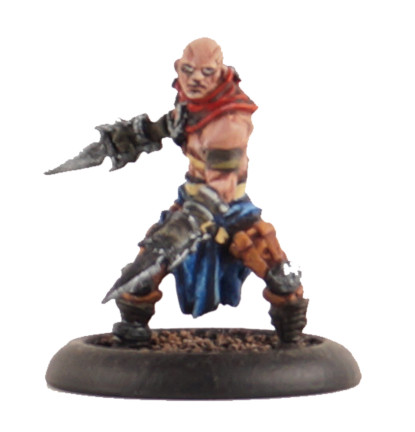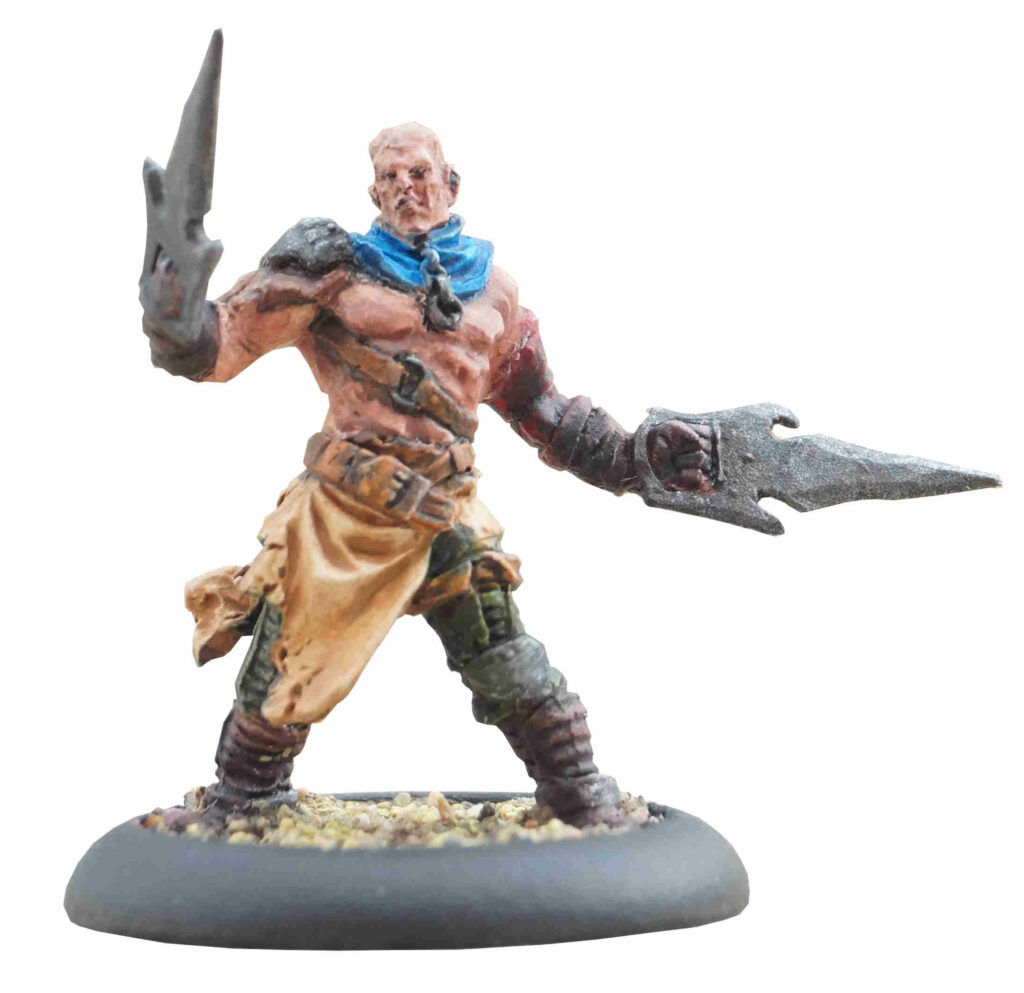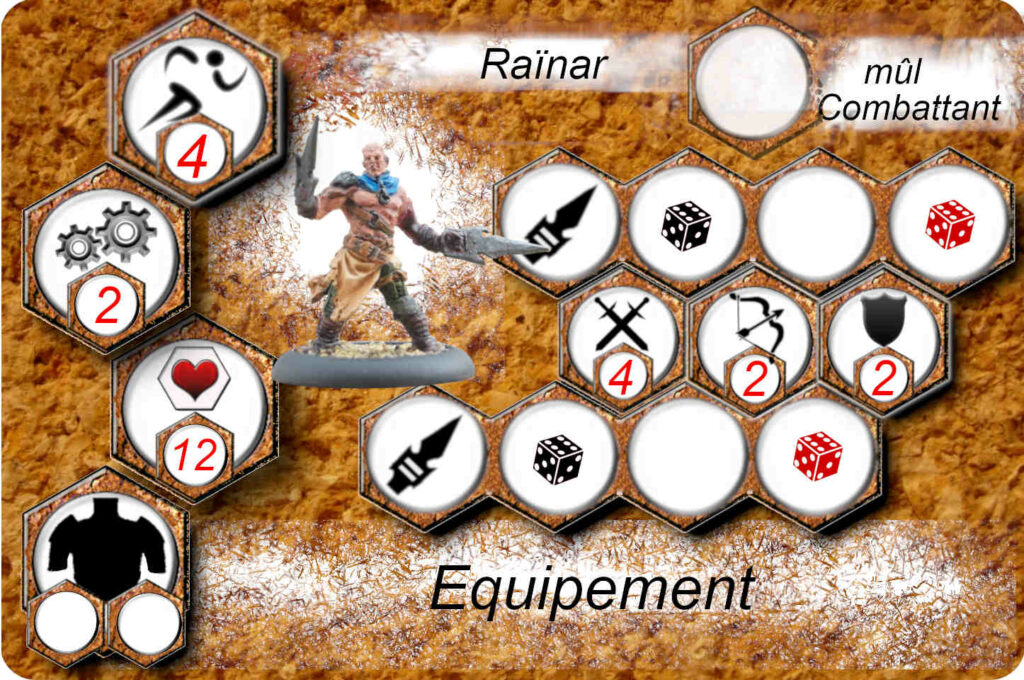 Link to dark Age game : here
---

---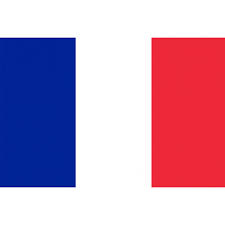 Characters : Gladiators
Les jeux d'arènes sont les divertissements les plus attendus par la population des villes et villages d'Athas. La mort ou la gloire sont bien souvent les seuls choix des combattants de ces jeux morbides et, là aussi, seuls les plus forts survivent.
Toutefois, il arrive que le hasard se mêle des histoires des autres, changeant ainsi le destin funèbre de ces survivants d'un jour.
Devenus soudain libres, ou demeurés à l'état d'esclaves, ils sont à présent hors de leur prison de sang et survivent désormais pour assouvir les besoins d'un autre puissant.
Mais, à bien y regarder, ne peuvent-ils pas devenir eux-mêmes ces puissants meneurs…?
The unbound
Ces figurines sont issues du jeu DarkAge et sont juste idéales pour représenter d'anciens gladiateurs avec leurs rasoirs de poing. De plus, elles portent encore quelques maillons de leur chaine comme un témoignage de leur ancienne condition d'esclaves.
Désolé pour l'excès de métal, mais ça collait mieux avec la peinture..
Elles étaient fournies à l'époque sous la référence UNBOUND DAG5206 chez coolmini.
Elles entreront dans la catégorie des humains et mûls combattants.
Les voilà placées sur leur fiche de personnage :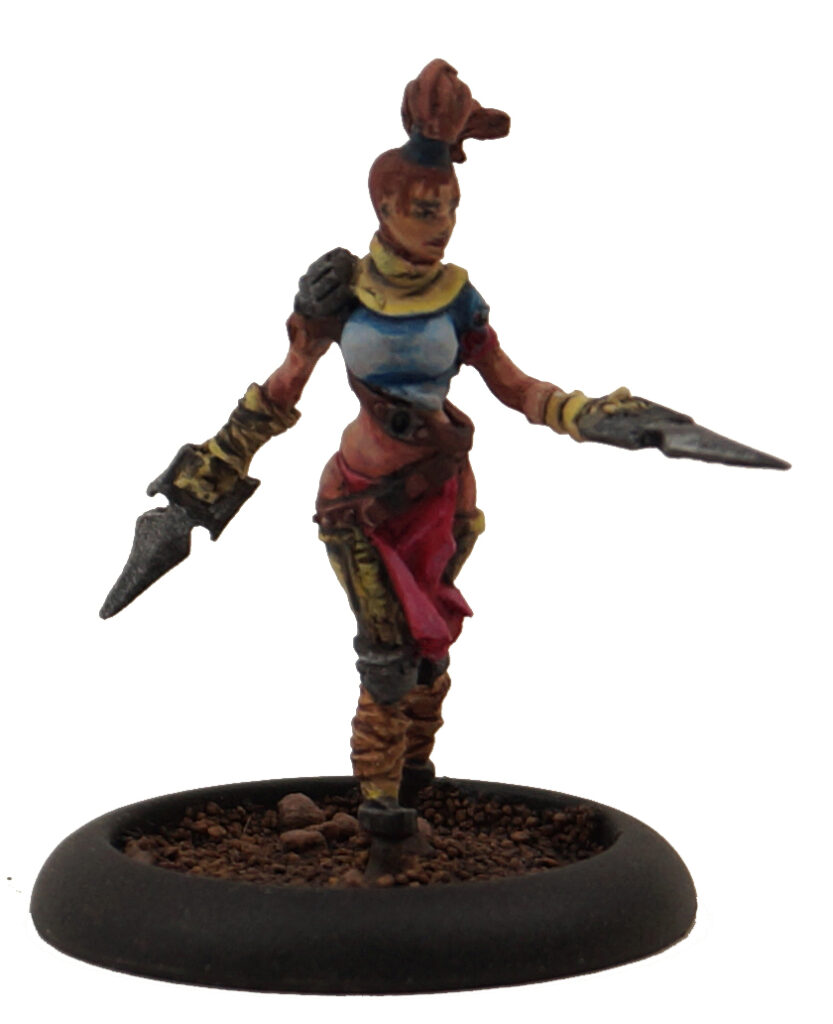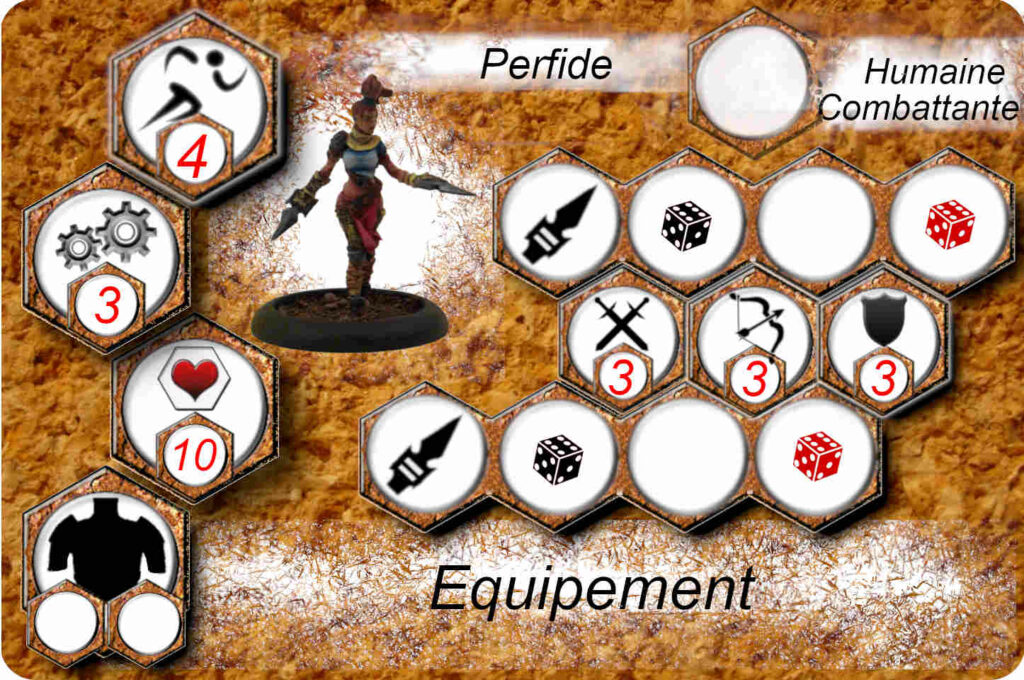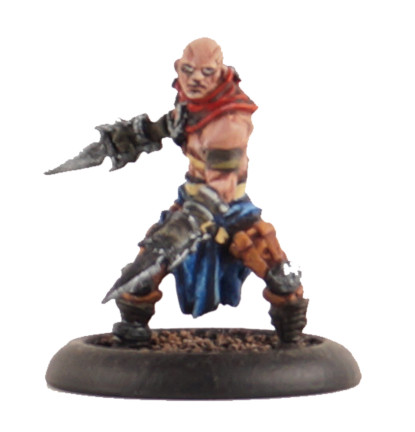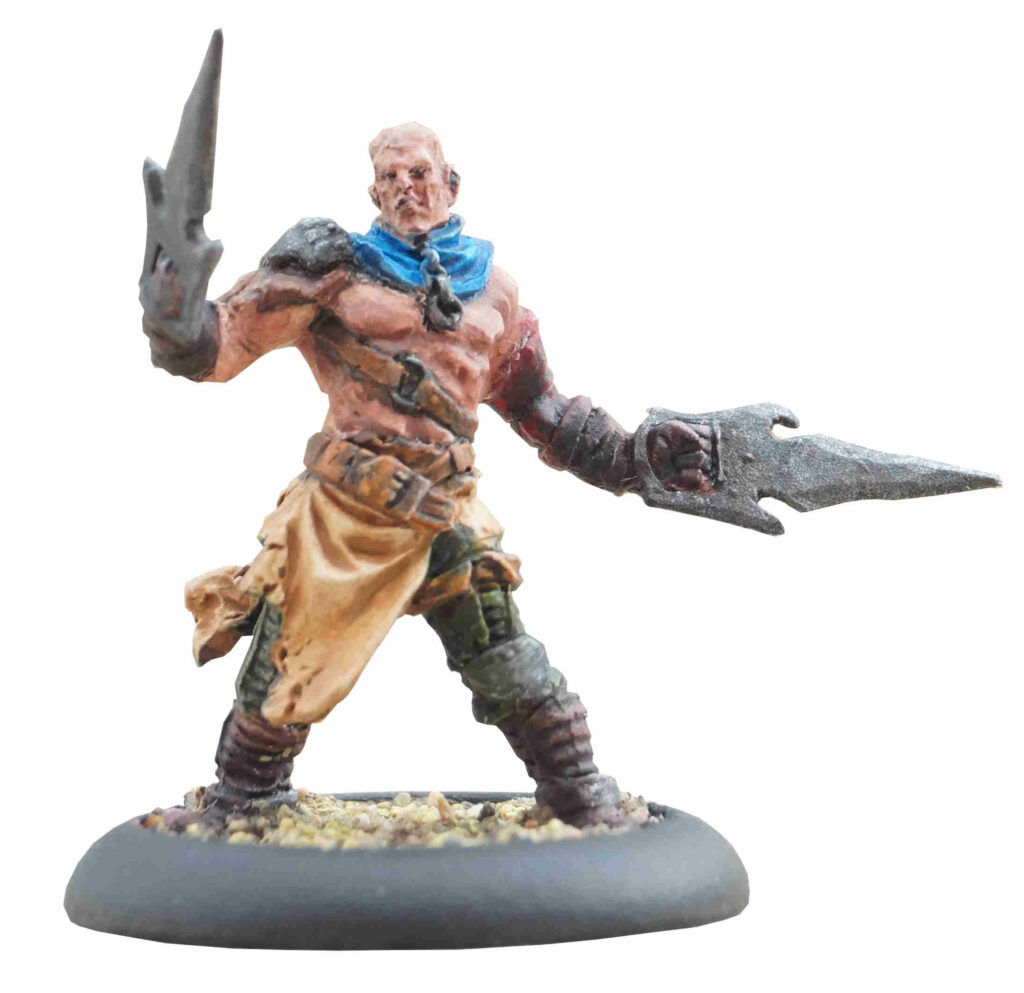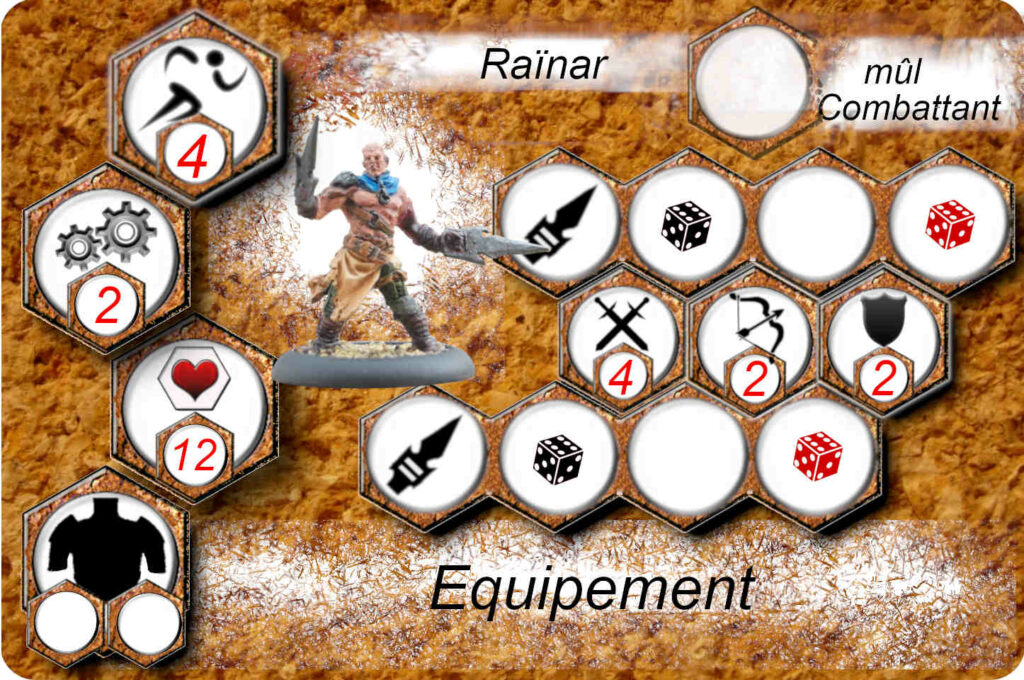 Lien vers le site de DarkAge : ici