Characters : Dwarfs fighters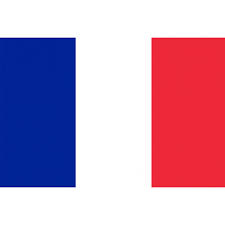 Characters : Dwarfs fighters
Update : 01/06/22
Dwarves are all guided by their focus, a concept that is completely beyond the other peoples of Athas. This is what could be defined as a clever mix of emotions: convictions, deep faith, instinct, will… It is at the same time a guide in their whole life and a priesthood that they have to support. In any case, the dwarves will attach themselves to it body and soul, going as far as the ultimate sacrifice if necessary.
So, if you come across a dwarf in the ruins, know that he is not there by chance. Know that it won't leave until its focus is achieved. Know that you are risking a lot by preventing it…
Models that could not be more suitable.
Dark Sun without Dwarf would not be Dark Sun and the occasion is too fantastic not to take advantage of it : Gloomy kid have made a lot of wonderful miniatures completely adapted to Athas and those dwarfs are just perfect to represent the fighters of this race.
Many thanks to Arnaud who have printed these models on his Elegoo Saturn.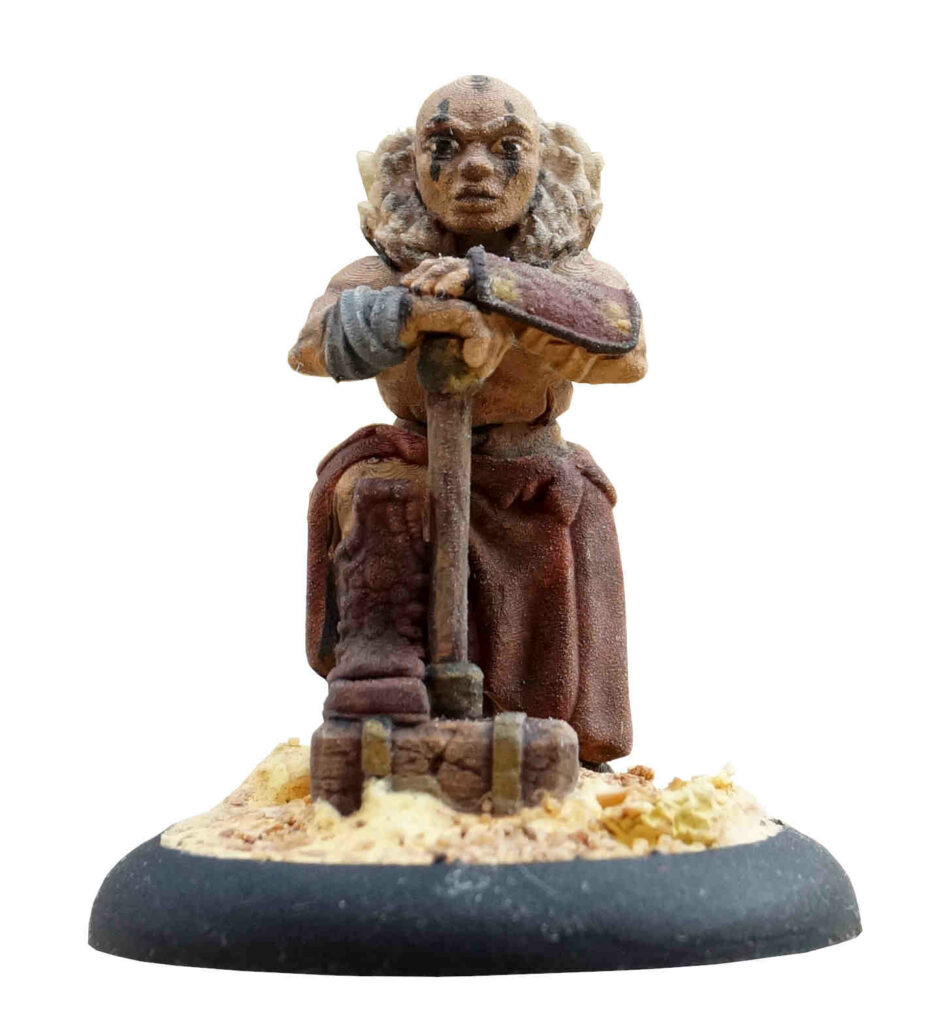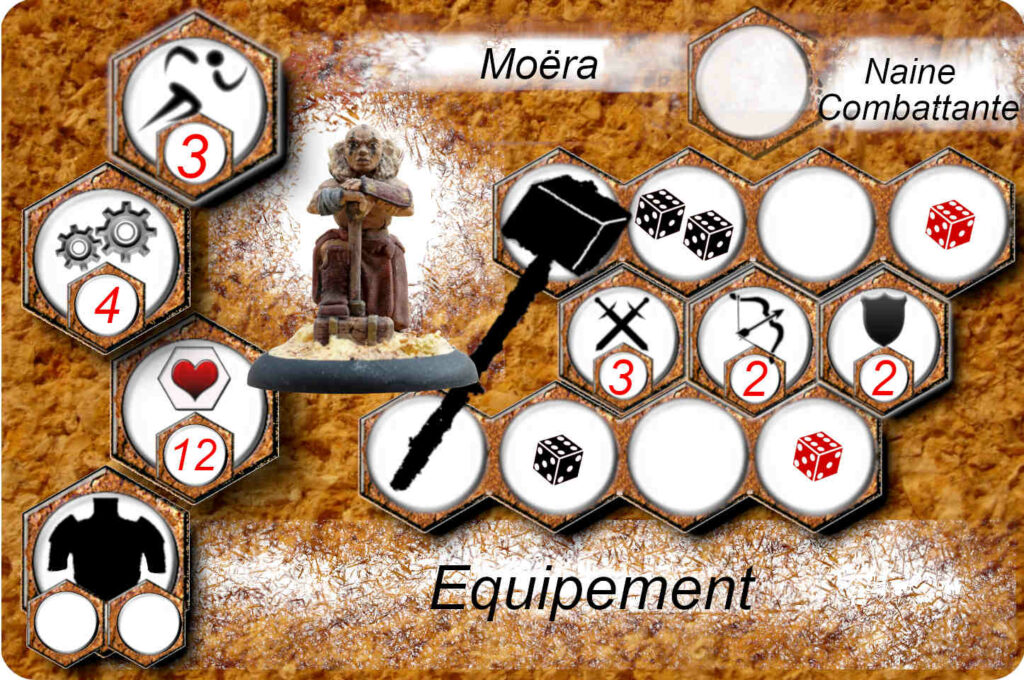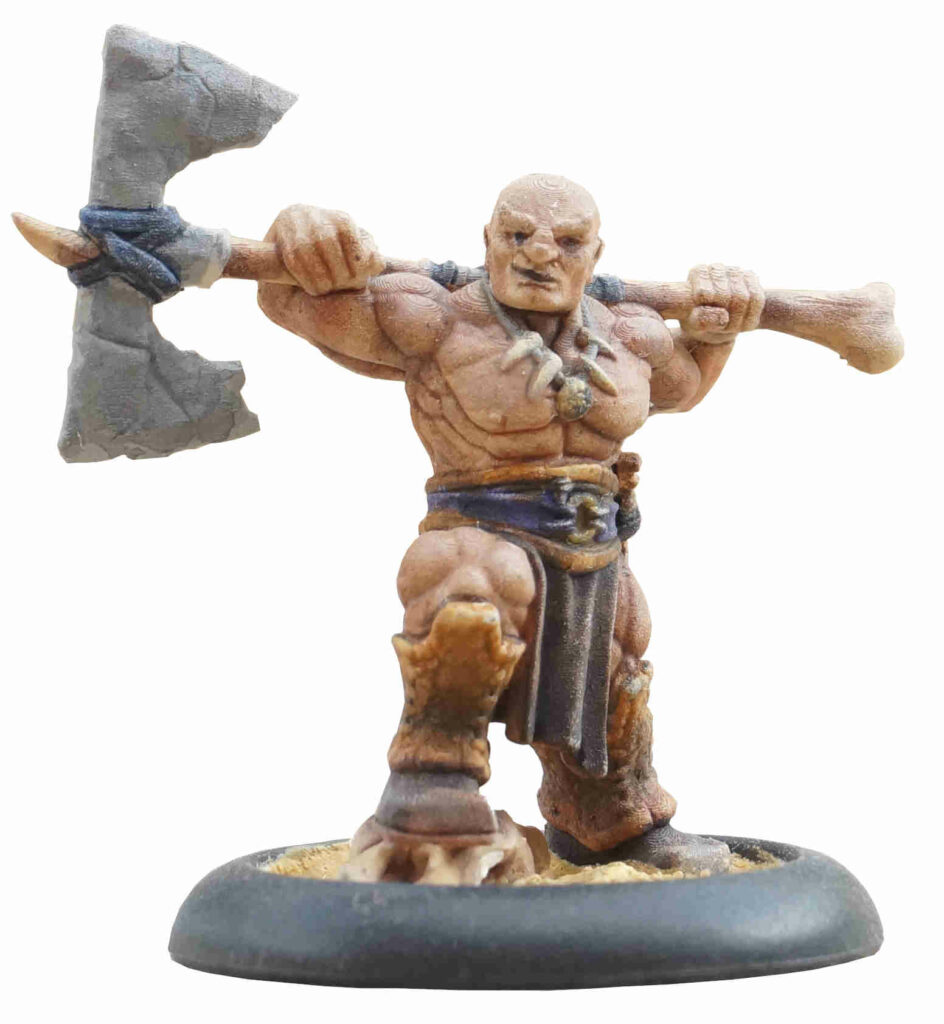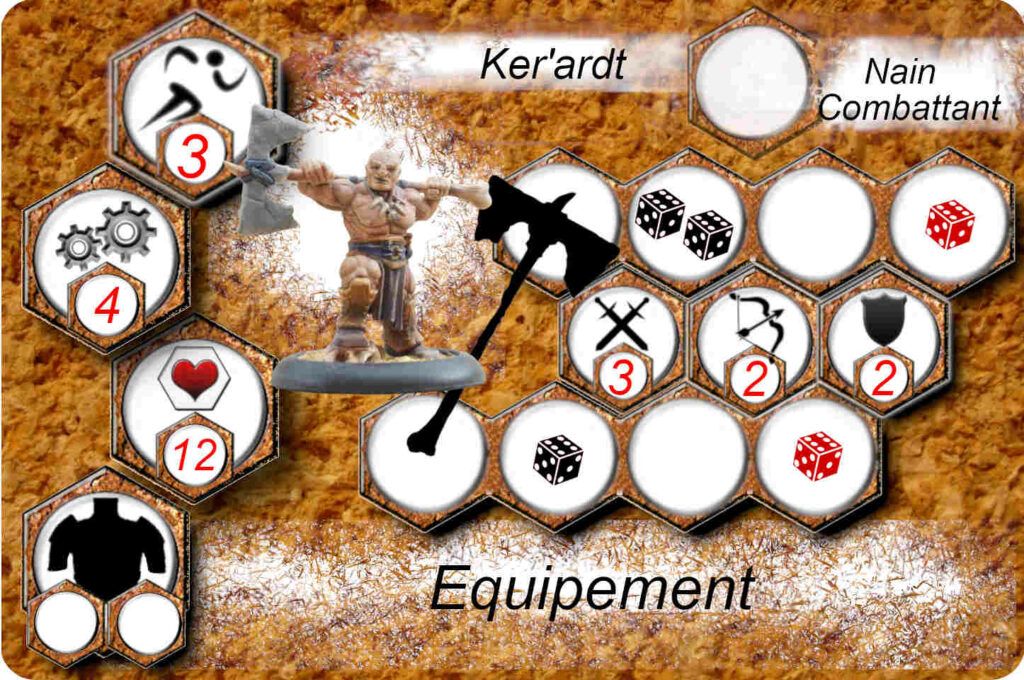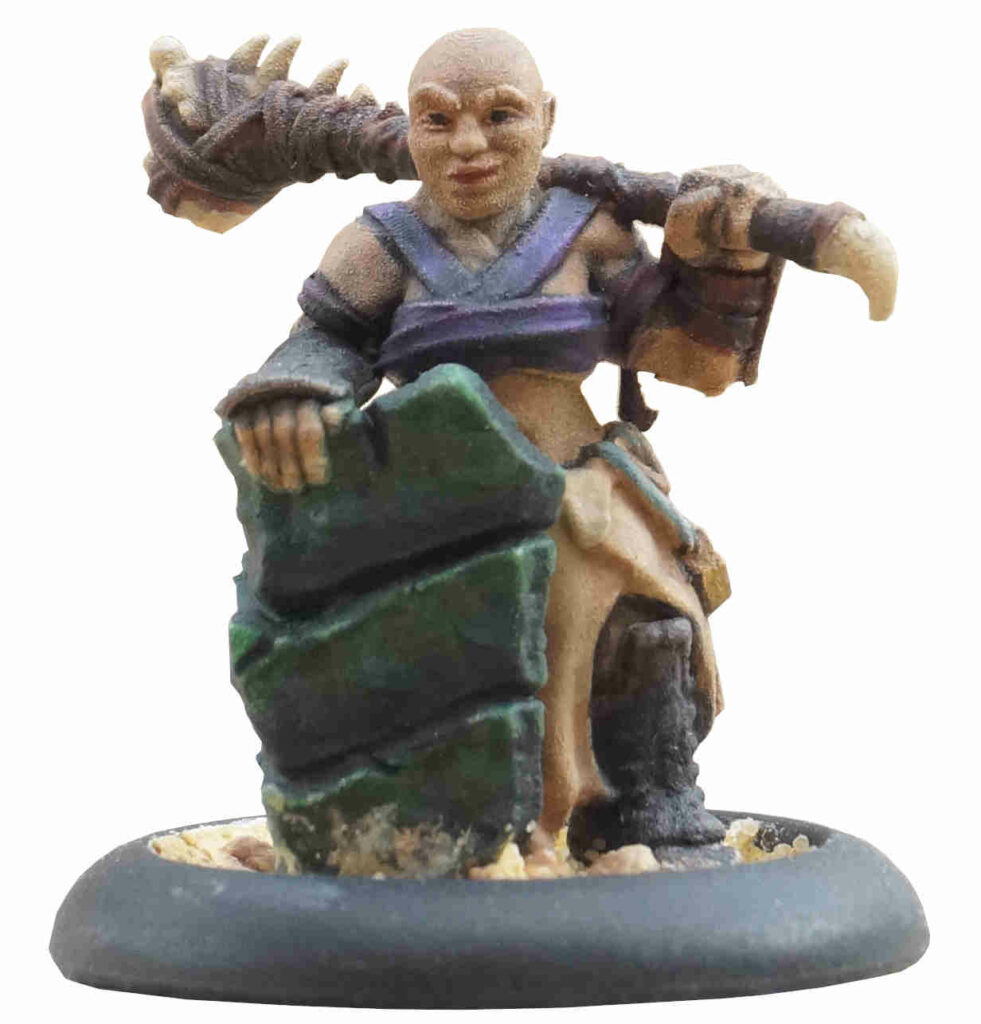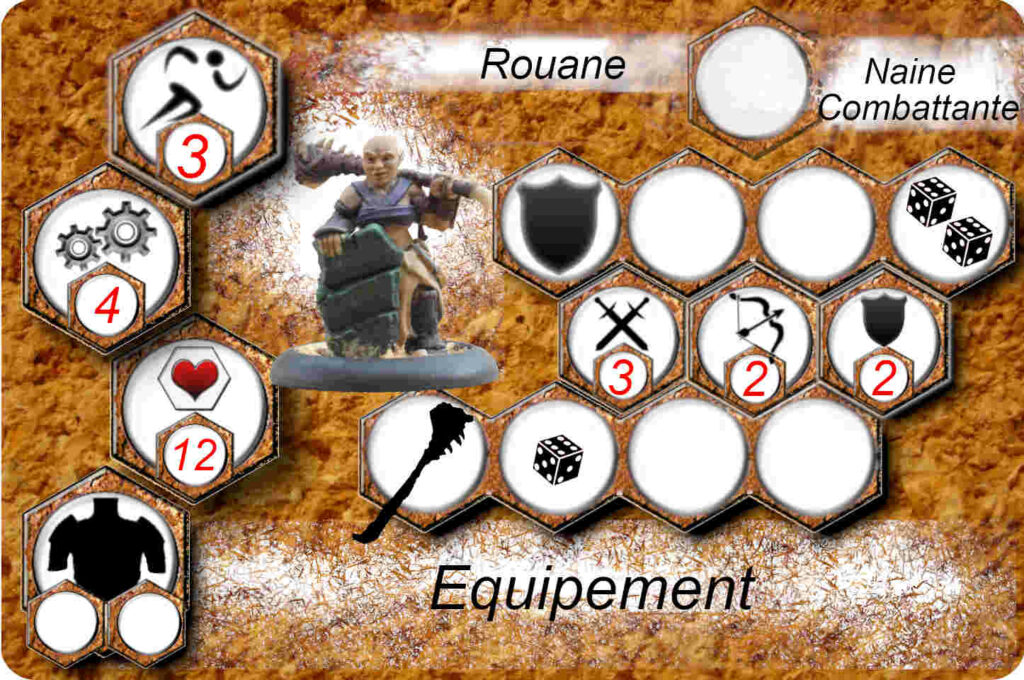 ---
Addition of Kargun in tribute to a dwarf character stayed with his family ….
The weapon in his right hand is not the original one because he could not stand the print. It is therefore a kind of bone mass that succeeded it, shaped with milliput. The result is rather nice and fits well with the character.
His corner look says a lot about his intentions…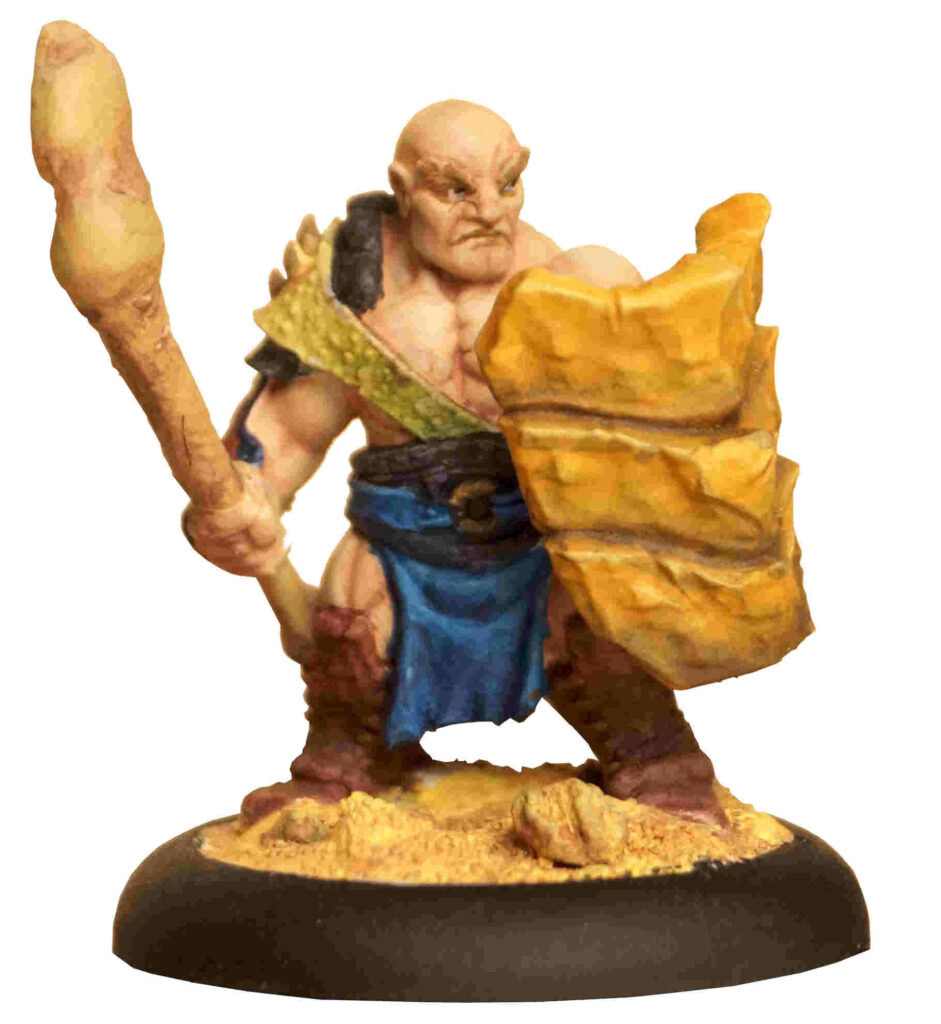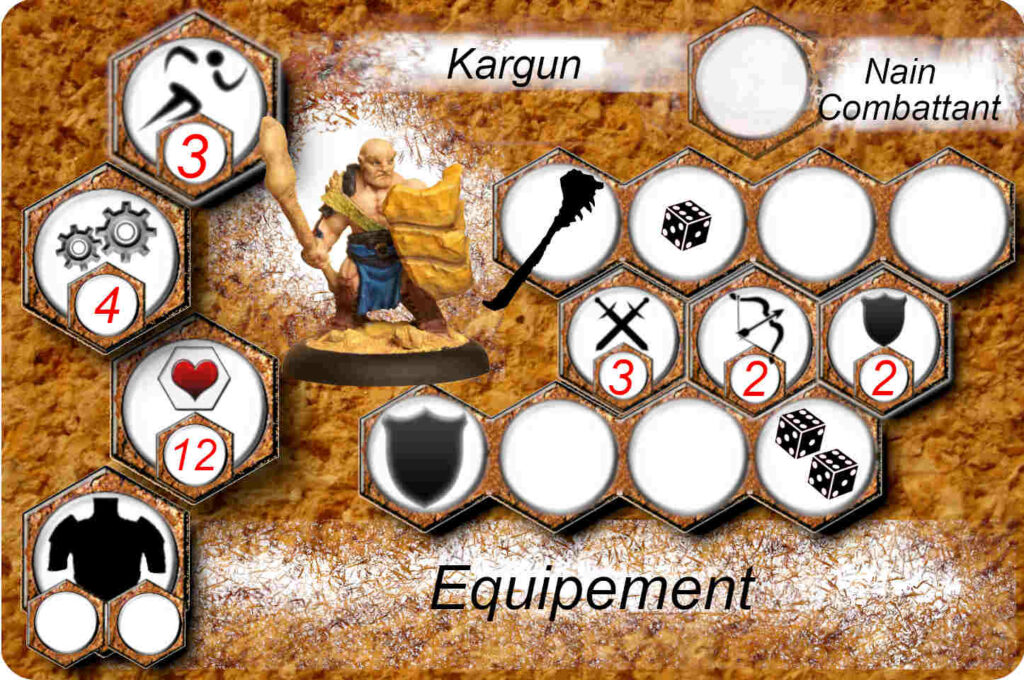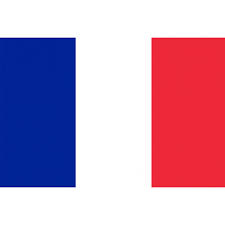 Characters : Dwarfs fighters
Mise à jour : 01/06/22
Les nains sont tous guidés par leur focus, un concept qui dépasse totalement les autres peuples d'Athas. C'est ce qui pourrait se définir comme un savant mélange d'émotions : convictions, foi profonde, instinct, volonté…. C'est en même temps un guide dans toute leur vie et un sacerdoce qu'il leur faut supporter.
Dans tous les cas, les nains s'y attacheront corps et âme, allant jusqu'au sacrifice ultime si besoin. Alors, si vous croisez un nain dans les ruines, sachez qu'il n'est pas là par hasard. Sachez qu'il ne partira pas tant que son focus n'est pas atteint. Sachez que vous risquez gros en l'en empêchant…
Des figurines on ne peut plus adaptées.
Dark Sun sans nain ne serait pas Dark Sun et l'occasion est trop géniale pour ne pas en profiter : Gloomy Kid a créé de nombreuses figurines parfaitement adaptées à Athas et ces nains sont juste parfaits pour représenter les combattants de cette race.
Un grand merci à Arnaud pour avoir imprimé ces figurines sur son Elegoo Saturn.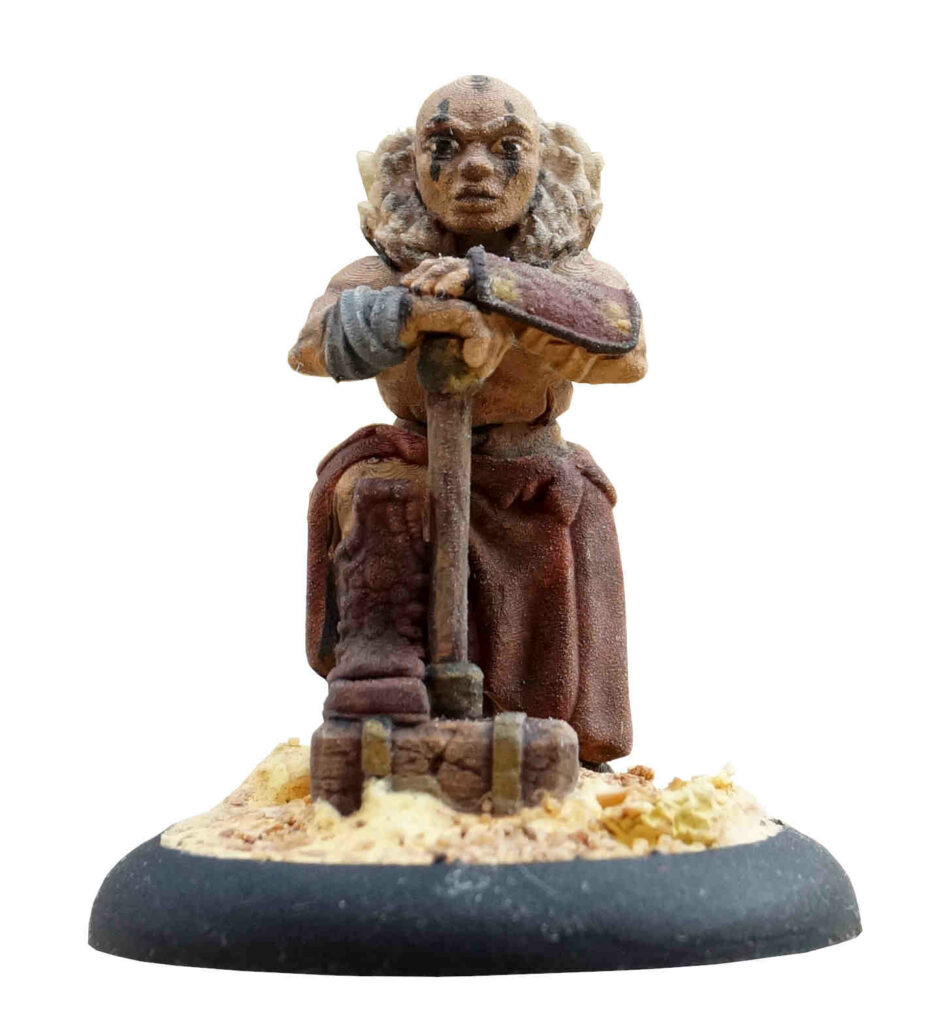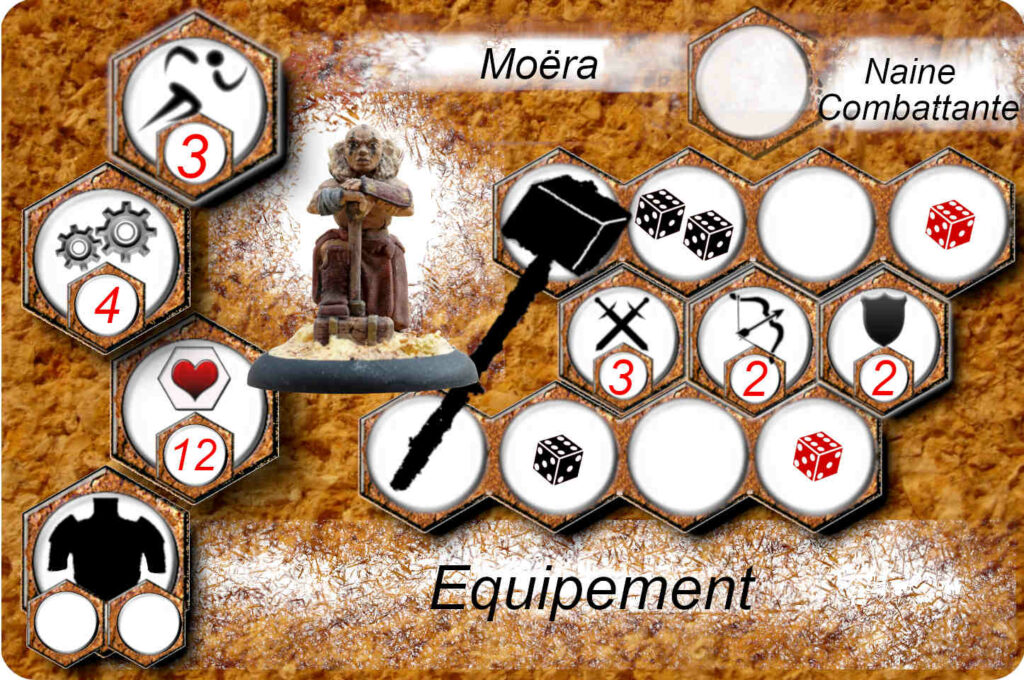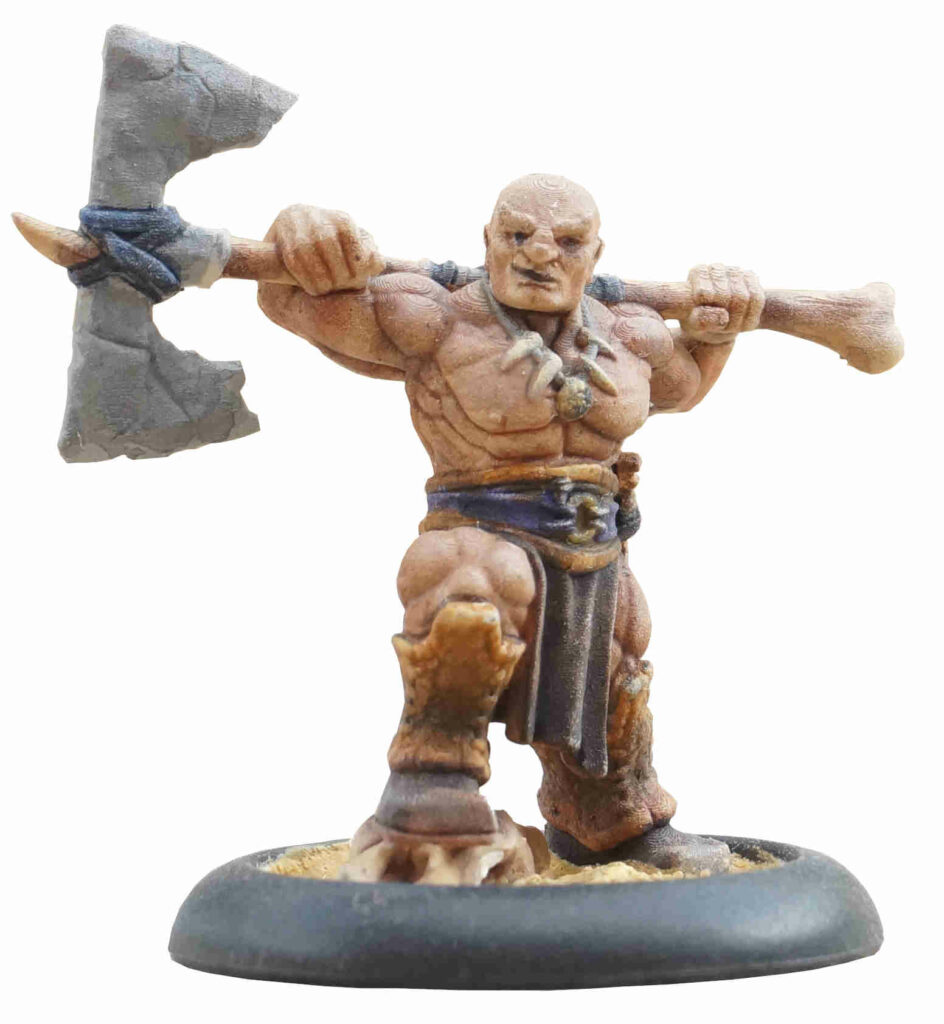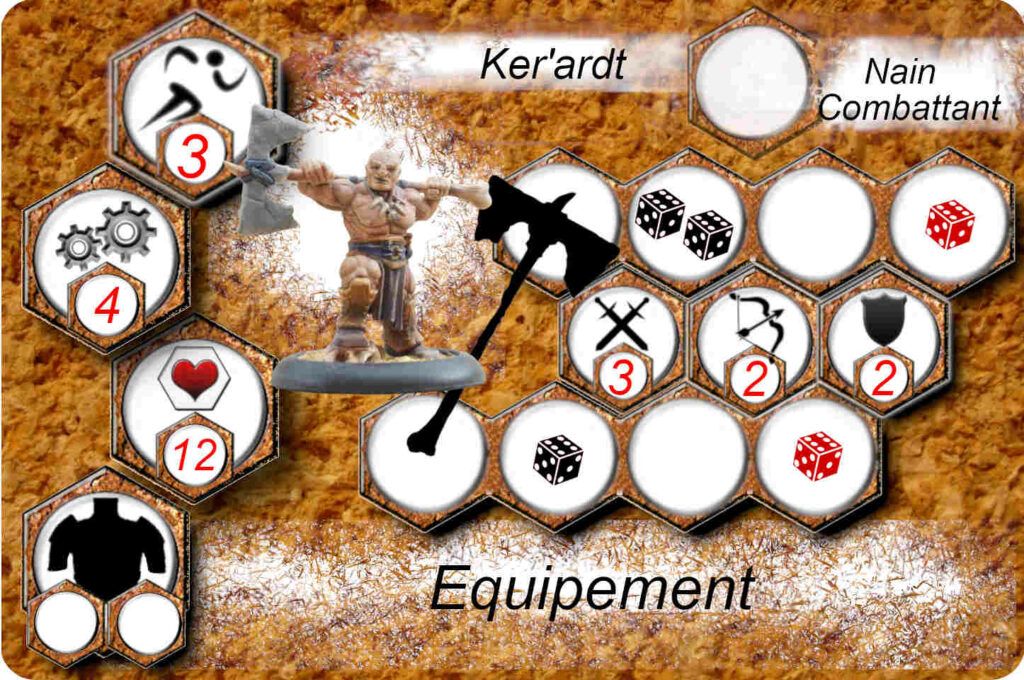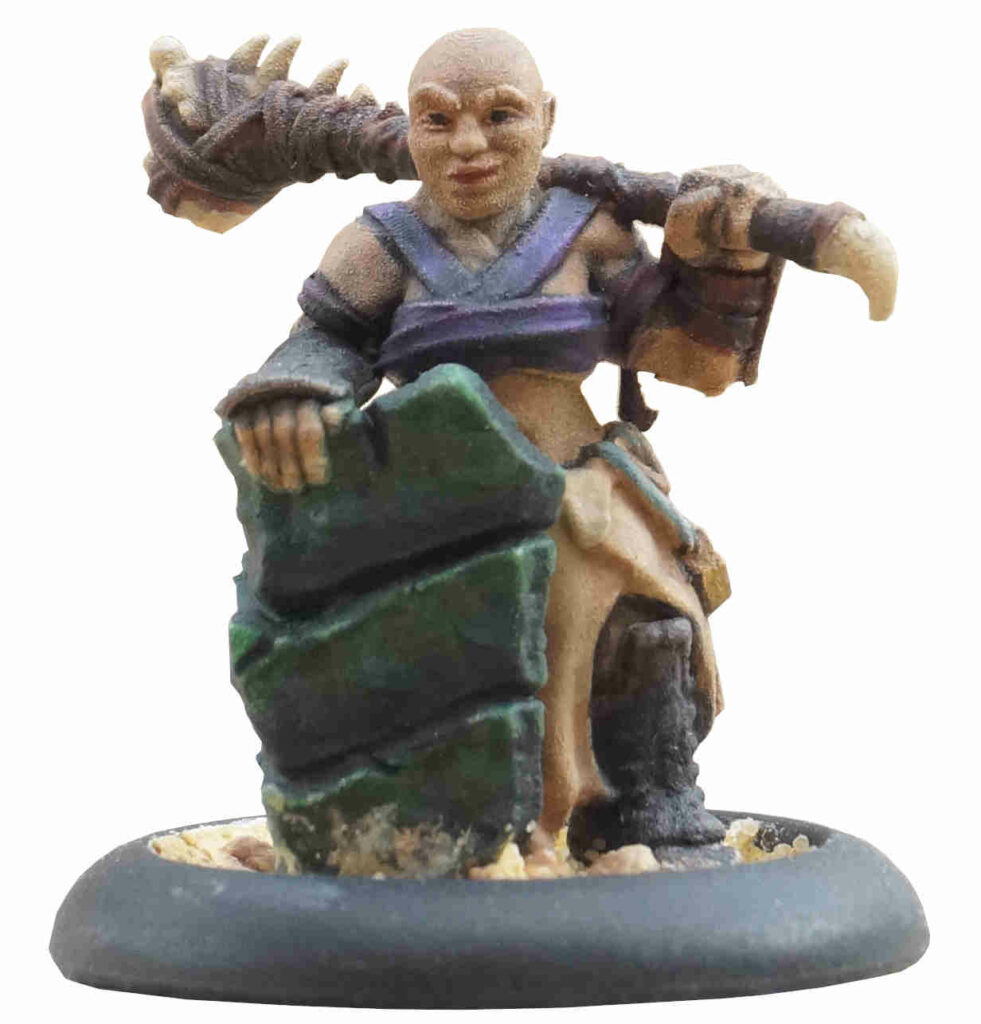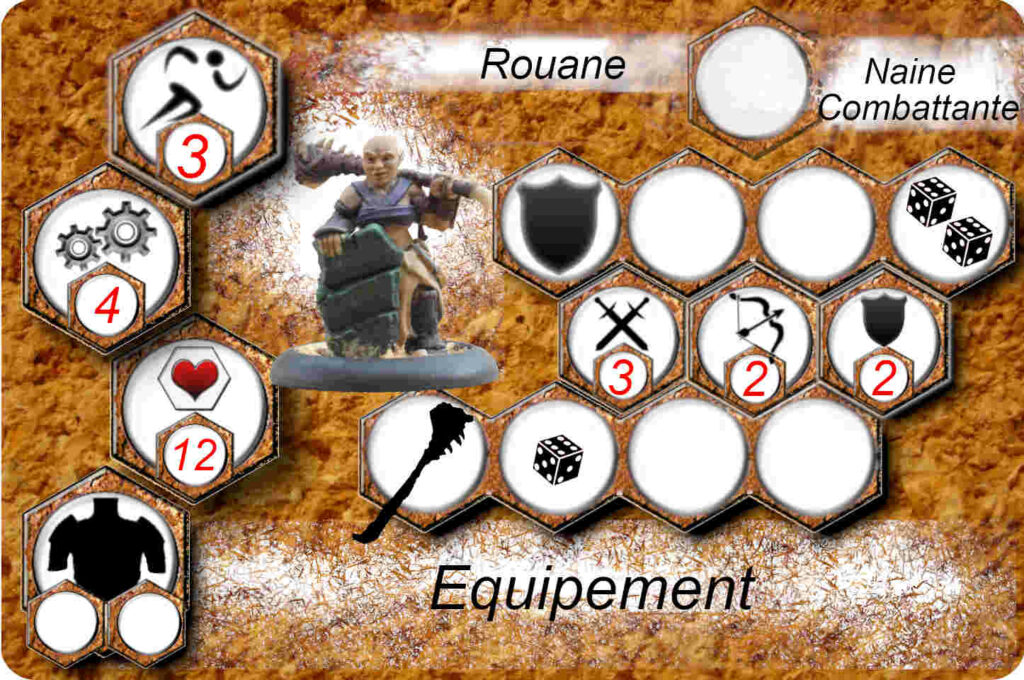 ---
Ajout de Kargun en hommage à un perso nain resté auprès des siens ….
L'arme dans sa main droite n'est pas celle d'origine car elle n'a pas supporté l'impression. C'est donc une sorte de masse en os qui lui a succédé, façonné avec du milliput. Le résultat est plutôt sympa et colle bien avec le personnage.
Son regard en coin en dit long sur ses intentions…